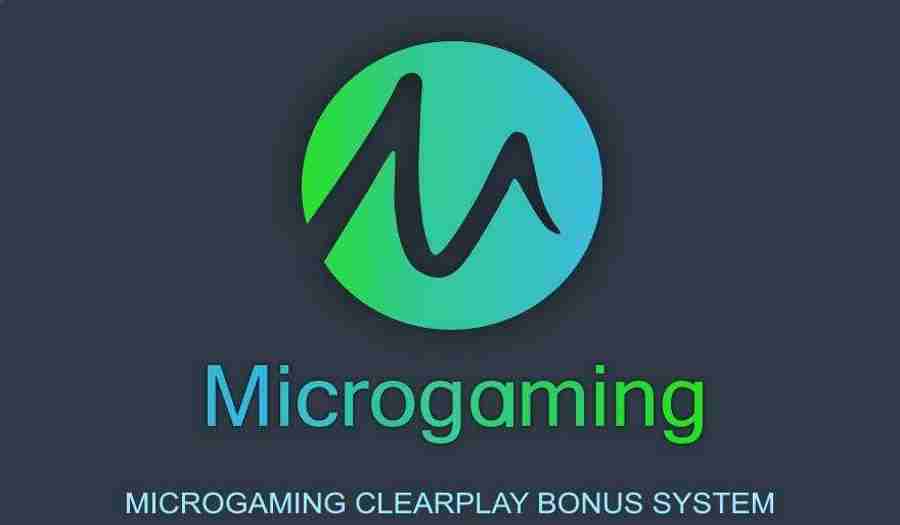 The Microgaming ClearPlay bonus system is a model that lets players manage online accounts by calculating the play-through requirement automatically and in real-time. This means players are able to easily track the progress of their bonuses by a mere glance of the screen. A lot of players will often avoid bonuses in order not to be locked into a betting requirement they're unlikely to complete. As such, a unique solution to this problem was developed in 2006, spearheaded by casinos affiliated with Microgaming, and the Clearplay bonus system officially debuted.
Since players were able to withdraw their winnings at any time, this bonus would hardly be a disadvantage, and players could always forfeit whatever bonus portion had not been converted as yet. The ClearPlay bonus system soon became popular with most players as well as a host of online casino groups. Because a lot of casinos had generous reload and sign-up bonuses on offer, online casino players soon realized they could gain a firmer edge afforded by these bonuses through wagering their full balances [that is both cash and bonus balances] on one wager, and then cash out or complete betting by means of the provided autoplay feature.
Hordes of players were soon using this type of strategy and something certainly just had to give, and a number of casino companies injected a raft of drastic measures, with some resorting to banning thousands of players from their casinos. But the upshot was that the entire pool of casino concerns that were then offering the Clearplay bonus, by 2006, was forced to modify their bonus rules in some way.
One of the popular modification models required players to complete their betting in full before they could cash out on the sign-up bonus. This though, translated to worse game weightings, especially with French roulette. As such, various casino groups began restricting players to just one sign-up bonus across the entire group, and several other groups no longer offered percentages higher than 100%. The casino groups which have rolled out this bonus system in the past few years have fortunately not modified the bonus which still remains in its traditional form.
What is Clearplay?
The most basic definition of Clearplay is that it's an account management tool designed for players such that their bonuses are accessed in a more transparent way. This is achieved through dividing a player's account into two parts – the bonus balance and the cash balance. This result is that a player is apprised of the progress made towards fulfilling the betting requirement on the welcome bonus. This bonus balance is steadily converted into a cash balance as the player continues to place more bets.
The first ClearPlay Bonus System version allowed players to withdraw their cash balances plus the winnings accrued on their bonuses at any time without having to fulfill the betting requirements. One major disadvantage here was that players had to forfeit the bonus balance which had as yet to be converted to cash. Ingenious players swiftly figured out ways to beat this system and consequently, many casino groups have introduced a number of modified rules for system. For example: newbies may only access one welcome bonus across an entire group's online casinos, or player match bonuses may either be spread out over several deposits or simply be reduced. Some casinos may require players to first complete play through before any of the bonus amount can be withdrawn.
How Does The ClearPlay Bonus System Work?
The ClearPlay System is akin to a player having two accounts wound inside one since the casino account has been split into a bonus balance and a cash balance. Players may easily withdraw the cash balances of their accounts, but in this case, they have the combined total availed to them to wager at the casino. In addition, players are able to view at a glance, the remaining bonuses that can be played through before they're converted into cash and those that are available for withdrawal.
Since all bonuses at many casinos groups are subject to the same betting requirements and there are no such requirements as regards the wagering credits purchased at the casinos, the players' cash balances can be withdrawn anytime, regardless of whether they have completed any required play-through on received bonuses. When playing, any bonus received is quickly converted to cash and then transferred to the cash balance account which means it's available for immediate withdrawal.
It goes further since one can play any games with the bonus, from slots through to poker and blackjack, and every set of play constitutes fulfilling the betting requirements on the bonus. However, players should note: different games played contribute different percentages to the overall play-through required. The good thing is that a player needs not track a thing as the ClearPlay Bonus System will do the job.
Benefits to Players
The chief benefit of the ClearPlay Bonus System is that players won't have to tax their mental capacities in order to keep track of how much play-through bonuses are left; every part of the meticulous calculation is automatically done by the technology that comes with the ClearPlay system. In addition, this bonus system provides a nifty way to save loads of cash money while also reducing the chances of spending unnecessarily, especially for the type of player who was unable to perform the requisite calculations to begin with.
Seeing ClearPlay in Action
Here's an example of the ClearPlay Bonus System in action: Say a player has deposited $200 and then claimed the $200 welcome bonus; this player has $200 that goes to his cash account which is available for immediate withdrawal if need be. Additionally, the player has another $200 in the bonus account. As the player places his bets, the bonus account transfers monies to the cash account in $10 increments in line with the completed betting requirements. Should this player opt to make a withdrawal before he or she has completed the bonus's wagering requirements, he or she can withdraw any amount from the cash account but must forfeit the bonus amount that has not been played through.
For another example: Take a $100 deposit that comes with a 100% match in player bonus which will be displayed as an identical $100 balance in both the regular and the bonus credits. Let's say the betting requirement is 20x; that translates to – every $200 the player bets will transfer $10 from the bonus balance and into the regular balance. One other significant aspect of the ClearPlay Bonus System is the stated betting requirements which have all the games a player takes part in contributing, though this quite often comes at different rates.