The Nethive affiliate program is a leading global promoter of online gaming which provides her partners with a versatile yet comprehensive range selection of iGaming products. Founded in 2009, the company offers a raft of products ranging from casinos to bingo, poker, live dealers, sports betting and binary options and more. These online betting properties are powered by a number of software platforms that include Playtech, Geneity and GECO Gaming.
Casino Caliente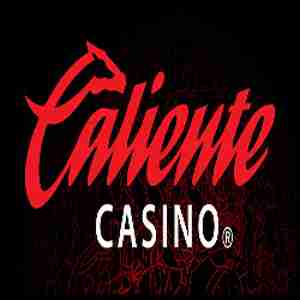 $300 MXN ¡sin depósito
Get Bonus
Winner Casino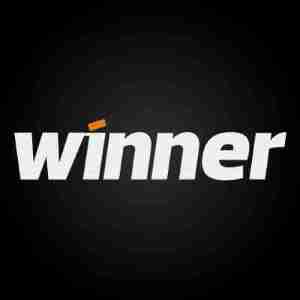 200% Up to $450 Bonus
Get Bonus
Formerly known as the Winner Affiliates, its all-inclusive gaming portal boasts of affiliates with the highest standards of innovation, quality and service. licensed under the government of the United Kingdom, Nethive operates brands that reach a wide audience due to their sponsorship with the media and other leading business brands. These include being an official sponsoring partner of West Ham FC, in addition to partnering with renowned Mexican iGaming giant, Caliente who operate a chain of sportsbooks and casinos.
The program operates a marketing structure with cross-platform compatibility and multi-language support. At present, it does not market from US-based players nor handle US traffic.
Affiliate Commissions
The marketing program of NetHive offers every new affiliate a sign up commission of 100% for the first month, 60% for the second month and 40% in the third month. After that, the revenue share starts at 25% and goes up to 45% depending on the number of player referrals from an affiliate. This percentage also varies between each type of client – poker or casino. Affiliates get to earn commissions based on the gross revenue that referred players generate.
As such, the return percentage of the revenue share that is owed an affiliate naturally increases as the revenue accrued out of references goes up the payment structure. Affiliates typically earn commissions when they host ads on their own portals which in turn generate traffic for the casino brands.
Moreover, for every bet made by a casino player referred by an affiliate, the affiliate earns a percentage of the bets lost. For poker titles, the affiliate earns a percentage of the rake a player generates. The program also offers a hybrid structure that pays a flat rate of 25% plus a CPA value of 20% to 40%.
Sub-affiliation
NetHive Affiliates operates a 3-tier program that provides a continuous stream of income when affiliates are referred to the program by means of a given referral URL. Registration of members is tracked as an affiliate's team of 'sub- affiliates'. For every registering affiliate recruited, the affiliate is entitled to a commission of the net gaming generated. This 3-tier program is all about volume so sub-affiliates who recruit just one depositing player every month are certainly significant when several are referred. The 1st tier pays out 2%, the second 1.5%, while the third pays 1%.
Payout Details
All the commission payments for the NetHive affiliate program are delivered consistently on the 12th business day of the month following activity. Affiliates can withdraw their funds quickly using eWallet, debit, credit or wire transfer transactions. Payments are processed through the player account via Wire Transfer, Neteller, Skrill, Intercash, Bank drafts and Web Money.
The default currency for commission payouts is in US Dollars and all payments must meet a minimum balance of $250 [USD]. Balances which don't meet the $250 threshold are withheld until a future pay date when the minimum amount indicated has been realized.
Software used
The NetHive Affiliate program is powered by the Mexos software platform. The platform provides affiliates with a toolbox offering the most detailed and comprehensive in-depth performance analysis to consistently boost conversions. The statistics provided helps affiliates to determine which marketing strategies and campaigns are most profitable. Affiliates can secure deposits and draw in even more players and with the attractive and dynamic banners plus mailer templates and customized landing pages