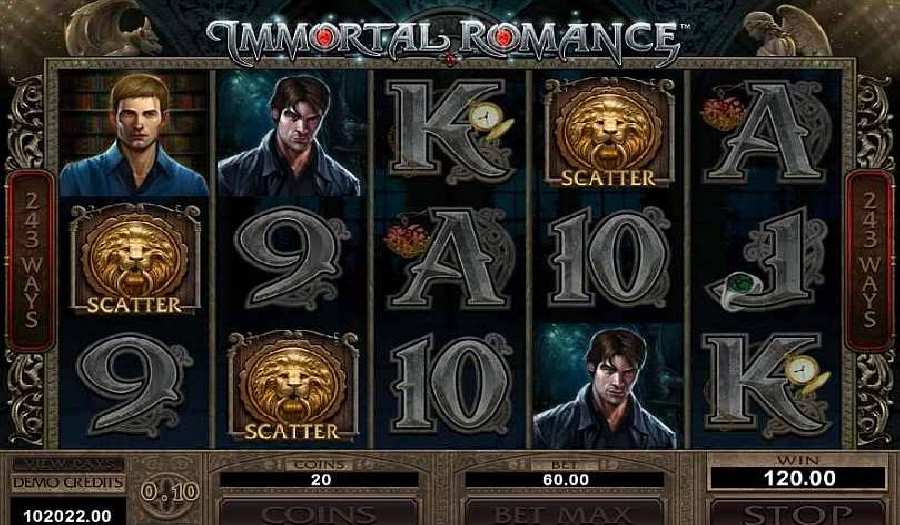 Slot machines feature a lot of symbols and icons, some of which, like wild symbols and multipliers increase the payouts and/or lead to more bonuses and free spins. However, the scatter symbols are of utmost importance in every slot game they appear in. Apart from their awesome rewards, scatter symbols also reflect the overall theme of the game. Whatever way you choose to look at them, scatter symbols are no doubt the most important ones in a slot game. Every player's face should light up when one, or two of these symbols appear on the screen before them.
How Scatters work
Scatter symbols are designed to work differently from the other symbols. One very important distinguishing feature is that scatter symbols don't have to line up in a particular order or position on the payline to have a winning payline. They can simply appear in any order, position, or reel and still be a winner. That's the beauty of these symbols and their one big advantage over multipliers or wild symbols.
Another feature of equal importance is that, unlike other symbols, scatter symbols cannot be substituted by wild symbols on a pay line. As you know, wild symbols can replace any symbol on the payline to make it a winning one where it would not have been in ordinary circumstances. When it comes to scattering icons, which are winners by themselves, wilds fall short. This, if not anything else, shows you the significance of scatter symbols in a slot game.
As for the rules of playing scatters, they vary from game to game, and different game developers have their own special rules. The best way to find out what rules apply to the particular slot you're playing is to check the paytable, which is usually on the left or right of the screen. Online slots usually require more than three scatters to appear on the line for it to be a winning combination. This has the effect of multiplying the wins not only on that particular payline, but the total game wins. To increase their total payouts when scatters appear, most players will place bets on several or all of the paylines in the slot.
It is worth noting that not all scatters multiply line winnings. In some games, the appearance of scatter icons on a line activates one or more unique features of the slot. These features are bonus rounds and/or free spins and are normally activated when three or more scatters appear on the screen. A good example of a slot with bonus rounds activated by scatters is The Dark Knight Rises, which is one of the most popular slot games right now. The slot's bonus round is launched when a particular combination of scatters shows on the screen. Suffice to say, The Dark Knight Rises has some pretty good bonuses which, in addition to the overall quality, contributes to its popularity.
The classic Scatter Symbols
In the traditional slot machines, – which are now being replaced by online slots – red cherries were the scatter symbols. At that time, the cherries were intended to add some extra flavor to the slots and were not subject to the same rules as the other symbols. Simply put, scatters were, and still remain the most important symbols in any slot game they appear in.
Just like it is now, the original scatters did not have to line up on the reels to get a win. They could just show up anywhere on the payline to award a win. Granted, the wins were not as huge as they are today but in gambling, a win is a win, no matter how small and insignificant it seems.
Scattered video slots
Video slots are one of the slot types that are only found in online casinos. Since they are a modern invention, video slots have their own rules regarding scatter symbols. This is not a surprise since video slots have more reels and paylines per spin than the traditional slots. The use of modern technology in developing slots has also impacted how scatters appear on the paylines. Most video slots now feature animated scatter symbols which come to life and give the player a preview of the bonus round when the required number of scatters appears.
Another way in which modern scatter symbols differ from the classic ones has to do with the number of symbols required to form a winning combination. While earlier slots required one or two scatters to appear for a winning payline, modern slots require 3 or more of those. This in turn leads to multiplied winnings and increased bonuses or free spins.
Scatters are definitely profitable, and can be fun too. Just make sure to check which symbols are the scatters and how many need to appear for you to win. This and more details can be found at the slot's paytable.