4b Deposit Casinos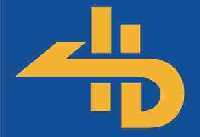 4B is a payment method that allows users to obtain cash or use the service for online payments. Essentially, it is a debit or credit card service that provides cards associated with Visa or Mastercard. It is based in Europe and involves several Spanish banks. Its major function is to serve users in Spain. It is also known as Sistema 4B, Telebanco 4B, and Telepago 4B. The transfers are usually made virtually instantly, and the company offers at least 12,752 ATMs for cash withdrawals across Spain. The company currently has over 20 million cards in operation. Roughly 455,680 retailers belong to the Telepago 4B card payments network.
The RED 4B network, the bank's guarantor, has 30 years in the Spanish banking and financial sector. Because the company's cards are backed by Visa and Mastercard, they also have an extra layer of protection and can be used virtually anywhere that Visa and Mastercard are accepted. 4B also offers a 24-hour customer service center that can help with questions regarding transactions, lost or stolen cards, and any other services that would otherwise be available through a regular bank. While the services in Spain are instant, some of the services that are international will take some time because the authorization is slightly slower. 4B offers debit and credit cards for individuals as well as businesses. There is even a specific gas card is available for business clients.
How to deposit with 4B?
Gamers and online gamblers use 4B services just as they would a regular debit or credit card. Because these cards are usually either Visa or Mastercard, they are widely accepted in the online gambling community. The user will go to the cashier page on the online casino's website and enter their card information. Then, the online casino will request authorization from the bank that issued the card. The bank checks whether the user has enough money in the account or a large enough credit line, and if they do, the bank will send an authorization. The amount of the transaction is then deducted from the balance or added to the credit limit. This process is very quick, almost instant if the user attempts to use the card in Spain, but there may be a slight delay for international use or use for online casinos that are not based in Spain.
Users who have a debit card will associate that card with a particular bank. 4B is associated with all of the major banks in Spain. Credit cards have their own assigned credit limit, so users will have to work with 4B to determine the details of that credit limit. Users can also withdrawal funds using these cards by visiting any ATM in Spain. There are no transaction costs associated with the cards, but some casinos may limit the maximum withdrawal amount.
Advantages of 4B
The major advantage of 4B is that it is widely accepted. Although the entire company is based in Spain, because the cards are associated with Mastercard and Visa, users can utilize these cards at almost any online game or online casino. The transaction takes very little time—it is instant for companies based in Spain and has only a slight delay for online casinos that are not based in Spain. Another major advantage is that users can use these cards in other locations as well; they are widely accepted at both physical shops and online merchants. The cards also have the option to connect directly to a bank account in Spain, if desired. Otherwise, the credit card option might be a good choice for those who do not want to connect their personal bank account to their online gambling account. This payment method also does not have transaction fees, which makes it very appealing. It also has the ability to withdrawal by using a number of ATMs in Spain.
Disadvantages of 4B
The greatest disadvantage of this system is that only ATMs and banks in Spain are supported. So, although the cards can be used anywhere, they can really only be obtained and fully used by Spain residents. Users must have a bank account in Spain to use the debit card option. The only other real disadvantage might be that some of the casinos that are not Spain-based take a little extra time to process transactions.