AGMO Deposit Casinos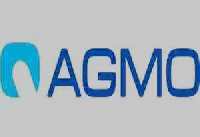 AGMO is an online payment method that allows users to deposit funds using their bank account, credit or debit card, or by making mobile phone payments. AGMO is a Com-gate company. It is specifically designed for Czech users, and only services certain banks located in the Czech Republic and surrounding areas. It does not offer its pre-filled payment order service Visa or MasterCard, but it does for a variety of other card types such as KB, GE Money Bank, and Fio Banka.
Note: AGMO is now ComGate a payment service available to players in the Czech Republic
For online casino payments, AGMO acts as a facilitator between the user's information and the user's bank. Users can deposit using more than one bank, as long as AGMO has connections with all of the banks that the user wishes to use. This way the user does not have to give the online game or online casino any of their personal information. It is an instant service that is available to Czech users, including those who live in the Czech Republic, Poland, Slovakia, and Hungary. Users can both deposit and withdraw funds using this method.
AGMO also offers other services to merchants such as payment terminals, Premium SMS (mobile phone payments), and payment (web billing for merchants). Comgate also offers marketing, call center, and logistics services. AGMO changed its name to "Comgate Payments, a.s." in September 2014, so it may be listed as this option on some online casinos.
How to deposit with AGMO?
To deposit using AGMO's bank transfer service, go to the cashier at the online game or casino where the deposit should go. Select AGMO from the list of payment methods. Then, select the bank from which the funds should be withdrawn. AGMO partners with most of the major banks in the Czech Republic, including Raiffeisen Bank, Komercni Bank, GE Money Bank, UniCredit Bank, and Volksbank. Users will be asked to verify the payment method and the amount.
Another option to deposit funds is the mobile phone payment option, Premium SMS. The customer uses their mobile phone to send a special code to AGMO to make deposits. However, the fees associated with this payment method are somewhat high. Another option is to use an online card. This method uses AGMO directly and does not affect the user's relationship with the bank. The fees are somewhat lower, and the process is fairly easy. Casinos will vary on whether they will accept this type of payment method, so check the casino's website for more information.
AGMO also offers eLink, which is popular with online gamblers. It uses e-mail to prompt for payments and then sends a confirmation back to the e-mail. This process still uses the gambler's or gamer's bank information to complete the transaction. It is similar to the mobile phone payment option.
Advantage of AGMO
This payment method is instant and secure. It is backed by some very reputable companies, and they do not share the user's bank information with the online game or online casino. The deposit process is straightforward, and they offer a variety of funding methods, many of which are completely unavailable using other payment methods. The ability to pay via mobile phone or through e-mail will likely be very appealing to some online gamblers. Gamers do not need to fund a separate account because AGMO provides a direct link between the user's bank account and their online casino. Bank transfer fees are low or non-existent, and it also offers a withdrawal method where the user's funds are available within 2 to 4 days. AGMO also offers the ability to use more than one bank as long as they provide services to both of these banks.
Disadvantage of AGMO
The different types of funding are only available with extra fees. The setup does not allow gamblers to keep their gaming money and "normal" bank account separate. It also requires users to have a bank account at one of their member banks to use this system. That may limit some users who either do not have a bank account at one of those banks or cannot get a bank account at all. Lastly, this service is only available in very few countries.