Boku Deposit Casinos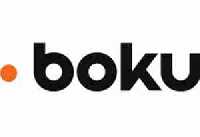 Boku is a mobile online operator that offers one of the most convenient payment methods; paying via phone bill depositor more accurately, mobile-enhanced e-commerce payments, and also at a physical point-of-sale. Founded in San Francisco, U.S, in 2009, the company has offices in Europe, Asia, and Latin America and has entered into deals with most of the major mobile carriers around the world. Their platform allows users to make payments using nothing more than their mobile phone numbers, which means either deducting payment off phone credit or charging it directly to a phone bill.
Boku is basically an intermediary that uses the Payforit set of mobile payment rules which define how the money will be transferred from a user to a casino. Using these rules, the platform sets up a plug-and-play billing engine that handles every transaction. To strengthen this billing system, Boku has partnered with mobile network providers to not only develop the actual payment process but to also develop the payment panels which mobile device users employ when making deposits to online casinos.
Boku has also designed the necessary security features that allow casinos to install and integrate the system into their own portals. This system enables mobile casinos to reach 8 million players spread out over 68 countries. Among Boku's major clients are; RealPlayer, Spotify, Riot Games, Facebook, and Sony.
How To Deposit With Boku?
Through partnering with mobile network operators, Boku provides online casino players with a safe and secure prepaid account that's brought to life via an intelligent mobile app which is issued by cellphone service providers. The system ensures every payment made indicates real-time spending visibility, giving users control and a personalized gateway right on their phones. The complete run-through of how the system works when making transactions is as below;
Select "Pay by Mobile" at the casino's cashier,
The mobile app redirects to Boku's payment panel for amount confirmation on-screen. Boku sends a text message for the user to authenticate payment so players can confirm the payment details, giving Boku permission to charge the transaction.
The user replies with "Y" via text message. There's no extra cost involved.
The payment appears immediately on the player's casino credit, and the costs of play are then deducted from a player's 'Pay As You Go credit', or they are the next phone bill.
Boku sends a receipt via text message when the payment has successfully gone through, and this text message comes with a customer service number should a user have any questions. Additionally, should a transaction fail, the user is informed via text message. This may happen when a user needs to top up on credit or has reached the monthly credit limit, or the network in use has a temporary outage.
Advantages Of Using Boku
Boku operates in 68 countries and has partnered with more than 250 carriers around the globe, with support and localization in 32 languages and reaches over 3 billion consumers worldwide. The key advantages of using Boku to make deposits at online casinos are;
Anyone with a phone number can use the platform without having to sign up or register.
Unlike e-wallets that are connected to bank accounts, users don't need to have credit cards or bank accounts as phone bill deposits are the only mode of payment. As such no banking or card details will be required at any point when making a transaction.
The system is fast and convenient since a user's phone number is automatically detected. Players won't need to enter voucher codes or any card numbers to transact.
It is safe and secure. Players need not be worried about sharing any sensitive personal details online, and this goes a long way in eliminating the chances of internet fraud.
An additional security buffer is created by the heavy regulation of the mobile payment industry.
Disadvantages Of Using Boku
The major disadvantage of using Boku is that the phone bill payments system was developed for small transactions. While depositing $10 per play may be sufficient for casual players, high-rollers prefer making deposits of hundreds or even thousands at one time. Additionally, most casinos won't offer bonuses when players deposit using Boku. Mobile networks and Boku share part of the revenue collected with the mobile casino in order to keep the service running, and with the average payout figure being roughly 60%, it's much higher than credit card payments which stand at 85%. As such, mobile casinos are unable to provide bonuses to the players who opt to pay via mobile.
Click here to visit Boku official website