Central Coin Deposit Casinos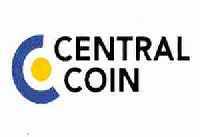 Central Coin is an online payment method that connects to the user's bank account to deposit funds to online games and online casinos. Because Central Coin does not transfer the user's bank account information to the online game or casino, it is very safe as well. It is only available to users in the United States of America who have a United States bank account. It is a member of Gateway Financial Services, Ltd. It is one of the few payment methods available to users in the United States of America.
Users must establish a Central Coin account to use its services. Its services are virtually instant once the user sets up their Central Coin account online. It is a widely accepted payment method, and deposit bonuses may be available if users choose Central Coin as their payment method. Central Coin does collect the user's bank account information and credit or debit card information, but it uses firewalls and 128-bit secure socket layer (SSL) encryption to protect this information. It does not share user's information with anyone. Deposits are completely free of charge. Users also have the advantage of tracking all of their transactions through their accounts on Central Coin's website. Users could also acquire a Central Coin Cash Card so that they can check transactions and withdraw funds at some ATMs.
How to deposit with Central Coin
Users first set up an account with Central Coin in order to use their payment services. Central Coin will collect all of the user's personal information, including bank account information and debit or credit card information. Generally, the user does not have to enter a debit or credit card unless they would rather use that payment method instead of using their bank account, or their bank is not serviced by Central Coin. Users can also use their debit or credit card even when it is not connected to a particular bank. Users can also provide check information to fund their accounts directly from their checking accounts.
To deposit at an online casino or online game, go to the cashier section of the website. Select Central Coin as the deposit method from the list of available deposit methods. Fill in the information requested, such as the deposit amount, and then verify the details. The funds will be deposited into the casino account virtually instantly, so users do not have to pause their gambling very long to allow for funds to process. Central Coin does not provide the online casino any bank information, so users can be sure that their information is safe. In addition, this service is free to the user.
Users can also withdraw using Central Coin. Simply select Central Coin as the withdrawal method and allow a few days for the request to be processed. Processing times will vary depending on the online casino and the user's bank.
Advantages of Central Coin
This payment method allows a variety of deposit options including, check information, bank account information, and debit or credit card information. It is secure because it is protected with encryption and firewalls, and it does not give out the user's personal information or bank information. It is available to anyone that has a United States bank account, but that does not mean that the individual necessarily has to live in the United States. For example, a Canadian resident who has a United States bank account can still use this service. There are no fees to make Central Coin deposits, and this payment method also offers a withdrawal option. It even provides a Central Coin Cash Card that can be used at many ATMs.
Disadvantages of Central Coin
The biggest disadvantage with this payment method is that it is only available to those who have a United States bank account. It is therefore limited, for the most part, to people who live in or near the United States. That also means that those who do not have a bank account at all, even when they are United States residents, cannot use this payment method. There is also no real way to keep funds separate from the user's normal bank account without setting up a separate bank account. Although it offers a withdraw option, it only offers one free withdrawal per month. Subsequent withdrawals will cost the user $20.00