EPS Deposit Casinos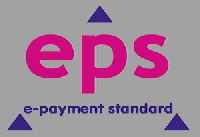 EPS (Electronic Payment Services) formerly NetPay, is an online payment method that uses the player's personal bank account to transfer funds. EPS is a member of the Wirecard group. It is only for Austrian banks and users, and it only accepts the Euro as a payment method. It can be used for online gaming and gambling, but it is also accepted by a variety of other merchants as well. EPS serves approximately 2.5 million Austrians.
EPS was developed by the Erste banking group, and it connects directly to the Erste Bank computer to process transactions. Users do not give out their banking information to the online merchant, online game, or casino, so the transaction is much safer than direct bank transfer or using a debit or credit card.
Here you can find a list of online casinos that accept EPS Fast Bank Transfer as a deposit method in (2023). Choose your favorite casino here and make a deposit with EPS.
How to deposit with EPS
Users can establish an EPS account at EPS's website or while depositing money into their online casino account. Users begin at the EPS website by registering for an account and verifying their bank information. Registering for an account and verifying bank information is a relatively quick and simple process. Once users have done this, they can go to the casino's cashier to deposit funds.
Select EPS as the deposit method and select the amount to be deposited. When these details are verified, then the user is taken to their online banking website. The user then directs their bank to pay the online casino or merchant. The online casino and EPS work together, but the online casino does not directly receive the gamer's or online gambler's bank account information.
Once the transfer has been authorized, it cannot be canceled, which provides online casinos and games a strong guarantee for payments. Once the transfer is complete, EPS will send the user a confirmation of the transfer. EPS can also be used as a means to withdraw funds, and those funds will be sent to the user's bank account through EPS.
EPS does charge users a fee to use their transfer services. There is an initial setup fee and a required monthly fee. There are no direct transaction fees, however.
Advantages of EPS
EPS offers gamers and online gamblers a quick and safe way to transfer money directly from their bank account to the online game or casino of their choice. The transaction is virtually instant, and users do not share their personal bank information with the online game or casino. The transaction is protected by the Erste banking group, so users can feel comfortable that their money is safe. EPS also notify users as soon as the transaction is complete so they have a record of each transaction.
The ability to make withdraws is also useful. Users are not limited in the number or frequency of their transactions, and there is no transaction fee directly related to the number of transactions.
Disadvantages of EPS
EPS uses a bank account to make deposits, but some users may not have a bank account available for use. So, that may inhibit some players from using this payment method. There is no real way to separate a personal bank account from a gambling account without opening a separate bank account to use for online gaming and gambling. It also charges a fee for set up and charges a monthly fee. EPS is also only offered to Austrian users.