Euteller Deposit Casinos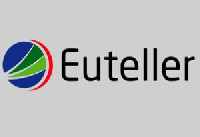 A network of 9 of the most major Finnish banks provides the impeccable online payment gateway, better known as Euteller.
There are more than 37 online casinos listed that allow the use of Euteller for the direct transfer of money to those accounts. And you do not even have to submit any personal financial information for the purpose.
Only a member of one of the following Finnish banks can be a Euteller user – Sampo Bank, Nordea, OP Bank, Pohjola, Handelsbanken, Alandsbanken, S-Bank, Tapiola and Aktia.
Non-account holders will have to open an account with these banks in order to use Euteller. If you would rather not, then feel free to opt for some other e-wallet solution.
Here you can find a list of over 50 online casinos that accept Euteller a Fast Bank Transfer deposit method in (2023). Choose your favorite casino here and make a deposit with Euteller.
How does Euteller work?
In order to use Euteller, it is quite obvious that you would have to choose a casino that supports this particular payment method. If you do not know for sure, then you can log into the online casino website and check out the Cashier or Banking page on the site.
It will usually have the information. If you find the casino supporting the Euteller payment method, then you can easily go ahead and make the requisite deposit.
You have to put in the amount you would like to deposit and then you will be routed to the Euteller site where just by putting in your basic bank information the deposit is instantly made.
Euteller Pros and Cons
The Euteller payment process is not difficult at all – and this poses its main advantage. You do not have to undergo any kind of security risk with this particular payment method.
The security level provided by Euteller is high and adds an extra protective net over and above the standard SSL encryption used by casinos. Another good thing about Euteller is the low amount of fees charged by it, at the rate of 1.95%. this is quite low if you compare it to the fees charged by other similar payment solutions.
You do not even have to go through the long-winded verification or registration processes in order to use Euteller.
So what are the limitations of this payment service? Well, Euteller has not been designed to support withdrawals. The process of withdrawing money and depositing it back into your bank account could be a long-winded process and may even incur a large fee.
Apart from this, the Euteller service also suffers from geographical limitations. Only a Finnish bank account holder, that too of the above-stated banks can be a Euteller member.
Visit the Euteller official website