InPay Deposit Casinos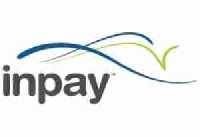 Inpay is a global payment system that is overseen by Danish and Swiss authorities. It has offices in Copenhagen, Denmark, and London, United Kingdom. It was founded in 2007. Funds can be transferred to and from anywhere in the world via bank transfer. Inpay actually has accounts in 45 countries, and it uses those accounts to enable international payments. Any cross-border payment that is considered safe by the international financial system is available via Inpay. Inpay will verify the number of funds available before passing the funds on to the merchant, so the merchant's risk of non-payment is much lower using inpay. Inpay also has an extremely complex security setup that includes surveillance, firewalls, and fire suppression systems, just to name a few.
Because inpay serves roughly 45 countries, it offers services in a variety of currencies and languages. Instant transfers are available for more than 850 million online banking users, and those users whose bank is not yet part of the system can still use inpay. These transfers will take roughly 24 hours. Because the process takes very little time, inpay considers the currency conversions quickly and reports transactions in real-time. Inpay also offers a withdrawal function as well, but the online casino must opt-in to use this function, so it may not be available at all online casinos.
We have enlisted all Inpay online casinos here that will take this deposit method, there are over 4 Inpay casinos to choose from.
Depositing with Inpay
The process for making a deposit with inpay will vary depending on the type of system that the online casino has chosen to use. If the casino uses the "Express" option, then the casino will treat the payment like it is a local bank transfer. That means that the user will go to the online casino of their choice and visit the cashier page. Once they are on the cashier page, the types of funding options available should be listed. Find inpay in this list. Then, the user will click inpay and enter the information about the number of funds to deposit. The user is then directed to the inpay website where the user inputs their bank information and other transfer details. Once the transfer is verified, then inpay will direct the user back to the online casino website and their funds should be immediately available.
If the online casino chooses to use the "White Label" option, then users will input their information directly through the online casino's website. If the online casino uses this option, then users will also be able to withdraw funds if they so choose. This option also allows the online casino to accept a wide variety of currencies where they otherwise would not be able to. In either option, users must have a bank account to use inpay.
Advantages of Inpay
The greatest advantage of inpay is that it is so widely available. It is available in 45 countries for instant transfer, and even where a user has an unsupported bank, they can still make a transfer. Those unsupported banks just have a longer transfer time. Inpay allows users to use a variety of currencies and makes transfers in real time between supported banks. They also have an exceptional security setup that allows users to feel comfortable that their transaction is safe. As a benefit to merchants, inpay verifies that the funds are available so that merchants do not have to deal with the risk associated with non-payment. Inpay also offers a withdrawal function that is available at some online casinos.
Disadvantages of Inpay
Users will have to wait 24 hours for their deposits to go through if they are using an unsupported bank. Users also need to have a bank account in general in order to use this payment method. The inability to use any other type of deposit method may limit the usefulness of this payment method for some online gamers and gamblers. This payment method does not offer users a way to keep gambling funds and a regular bank account separate without opening another bank account. Users may not be able to withdraw funds if the casino of their choice does not utilize inpay's "White Label" option.