Instant Banking Deposit Casinos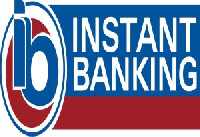 Instant Banking is an online payment method that uses the player's or online gaming personal bank account to make transfers. This service is available for online gaming and gambling as well as a number of other online merchants. As long as the player has a bank account with one of the participating banks, then they should be able to use Instant Banking. Instant Banking does not share the user's banking credentials with the online gaming site or online casino, making this a quick and safe way to transfer funds.
Instant Banking was developed in 2000, making it one of the oldest online payment methods. It is associated with Citadel Commerce, which is headquartered in Vancouver, Canada. Instant Banking is available in over 30 countries, and a number of banks in each country are considered "participating banks." Instant Banking supports over 300 financial institutions and allows users to use Instant Banking for more than one bank account. Check with the Instant Banking website for a complete list of participating banks. Instant Banking supports the local currency for each of its participating banks. Currently, it does not serve any banks in the United States.
We have enlisted the Instant Banking online casinos here that will take this deposit method, there are over 25 Instant Banking casinos to choose from.
How to deposit with Instant Banking?
Users do not need to make an account with Instant Banking to use its services. Instead, users must have an account at one of their "participating banks." There is no need to fund Instant Banking before using its services because it connects directly to the user's bank account to remove funds.
To deposit funds using Instant Banking, simply go to the online casino's cashier site and find the logo, Instant Banking from the list of deposit options. Select the amount to be deposited and then click deposit. The user will then be directed to the Instant Banking website. From there, the user should select their bank from the list of participating banks. Then, the user will be directed to their personal banking website. Enter the online banking login information, and confirm the amount to be deposited. Instant Banking provides instant confirmation of the transfer, and the site will redirect the user back to the online casino website. Normally, the deposit occurs instantly, but it may depend on the user's individual bank.
Instant Banking does not offer a withdrawal option. In addition, users may be subject to transaction limits imposed by their individual bank. This limit may be increased as the user utilizes Instant Banking. All of the transactions are displayed on the user's bank statement. Instant Banking does not track transactions independently.
Advantages of Instant Banking
This payment method is virtually instant for most participating banks. It is also very safe and secure because it does not share the user's bank information with the online game or online casino. Although there is a charge for each transaction, this charge is relatively low. One of the major benefits, however, is that this payment method is widely available compared to many payment methods. Using the gamer's or online gambler's personal bank account makes the transactions very easy as well. There is no need to make or fund an account with Instant Banking.
Disadvantages of Instant Banking
Some online gamers and gamblers may want to keep their personal bank account completely separate from their online gaming and gambling, but that is not possible with Instant Banking without making a separate bank account. In addition, users must have a bank account with one of the participating banks to use this service. This service does charge a fee per transaction and subjects each user to a transaction limitation that varies by the type of bank used. Instant Banking does not offer users a withdrawal method.