Kalibra Card Deposit Casinos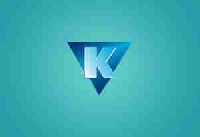 Kalibra Card is a prepaid, reloadable card that is issued by Banco Popolare in Italy. Because it is a prepaid card, it acts just like a credit card or debit card. It is accepted anywhere that Visa and Mastercard are accepted, including worldwide automated teller machines. Kalibra Card is only available to those who live in Italy, but it is accepted at a large number of online casinos and online games.
Banco Popular is a banking group that has approximately 2,000 branches in Italy. It also has more than 200,000 members and over 18,000 employees. Banco Popular offers two types of prepaid cards, one that is disposable and one that is rechargeable. The rechargeable card can be associated with the user's bank account at Banco Popular, while the disposable card is available without an account.
Kalibra is a prepaid card, which means it offers significant safety features when it is not connected to a bank account. This card is backed by Visa and Mastercard as well. Even where the card is connected to the bank, it offers safety features that have the benefit of the prepaid card with the convenience of having it connected to a bank without being tied directly to an account. It is also backed by Infocard, which provides free text message information about the remaining balance on the card.
We have enlisted the Kalibra Card online casinos here that will take this deposit method, there are over 30 Kalibra Card casinos to choose from.
Depositing with Kalibra Card
The Kalibra card is accepted just like a credit card or debit card on online gaming and online casinos sites. The rechargeable card has a maximum limit of 3,000 Euros, and the disposable card has a maximum limit of 300 Euros. Users can order their card online at Banco Popolare's website. Simply fill out the activation information and verify the identity of the cardholder. The card should arrive within a few days.
To reload the Kalibra Card, users can visit any branch of the Group Banks Banco Popolare. Users also have the advantage of adding funds over the internet and through the bank's call center. Only users who also bank at Group Banks Banco Popolare can utilize the call center option. Certain ATMs will also accept reload requests. Kalibra Card can also be reloaded at Sisal betting shops. Users can also make use of an online bank transfer to reload the card.
Even where the card is connected to the bank, it is not connected to, for example, a savings account or checking account. The prepaid card's balance is completely separate from the user's other funds at the bank.
Advantages of Kalibra Card
Because the Kalibra Card acts just like a credit or debit card, depositing money at online casinos is easy and instant. Some online casinos offer bonuses for using the Kalibra Card. A disposable card is a good option for those who may want to keep their gaming funds away from their personal bank account. The disposable card also offers a way for players to remain somewhat anonymous. Where there is no connection to a bank account, the disposable card is also likely safer. The disposable card may not allow withdraws from the casino and gaming websites, however.
Kalibra Card does have a free transfer option. This is particularly useful if a user should lose their card. The funds on the lost card can be transferred to a new Kalibra Card for free.
Disadvantages of Kalibra Card
Like many credit and debit cards, the Kalibra card may be subject to online casino's daily transaction limits. The maximum limit may also be an issue for serious gamers. The disposable card has a relatively low maximum of 300 Euros. Only the disposable card can utilize an ATM to withdraw funds, the rechargeable card does not have this option. By far the most negative aspect of this card is that it is only available to those who live in Italy.