liqpay Deposit Casinos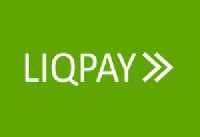 LiqPay is an online payment system that allows users to fund it via the use of a VISA or MasterCard. Unlike other payment systems, only a mobile verification is required for the entire process. Certain countries are known to keep restrictions on how users can fund their online casinos. If you're in a country that doesn't support any direct credit card deposits, LiqPay may be a great option for you. When making use of it, deposits are kept simple and straightforward. If you're interested in making use of this impressive service, you can check the list of casinos compatible with LiqPay.
Depositing with LiqPay
LiqPay is renowned because of its impressive service. Making deposits with the use of this online payment system is as simple as credit card deposits. By default, this platform is available in Russian but the language option can be changed to either English or Ukrainian. To do this is quite simple, all you have to do is click on either of the flags displayed on the top-right corner. However, to effect a language change, it is necessary that users exit that window and reload the page.
To make a deposit, you'll need to follow the following steps. You would need to input your mobile phone number with the corresponding country code. After filling in these details, you will be sent an SMS with a numeric code from LiqPay. Input this code where appropriate when you log onto the website.
When on the website, you'll be presented with a payment form. Ensure that you fill this form correctly and input any vital details. Make sure to decide on the payment method, after this fill in any card details requested. As soon as you click on submit, LiqPay will process the payment and send it to any concerning casinos. The whole process is instant and results are gotten almost immediately.
Advantages of LiqPay
The use of LiqPay is quite convenient and almost as easy to perform as any other card deposit. There's no need for a formal registration or any lengthy verification process. Basically, the only thing which is to be verified is the mobile phone. Even still, it's a quite simple process and can be done in a matter of mere minutes.
Disadvantages of LiqPay
The biggest disadvantage of this platform is that it may not be available for all countries and players. There's no doubt that LiqPay is easy to use. It is also known to support international SMS verification but certain countries and phone providers do not seem to support the activities of LiqPay. In this type of country, it would be impossible to perform the phone verification needed to complete the process. If you will be unable to carry out the automated verification process, then it may be worth looking out for another online payment system. Ensure that the system can easily be used to make deposits.
Another downside of LiqPay is that it cannot be used to make withdrawals for money won or earned from online gambling. If you will be making use of the online payment system, you have to ensure that you have a separate system to handle withdrawals. You can consult with casino support staff for recommendations on what to use.
Click to visit liqpay website to learn more