Maestro Deposit Casinos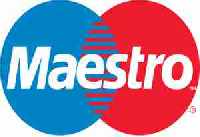 For those who don't know it yet, Maestro is actually a platform that MasterCard provides. It's a platform for banking wherein customers can access debit cards through associated banks from different countries. You can use a Maestro card for direct cash purchases that require the use of a PIN whether at home or abroad through your bank account. These can actually use either as prepaid cards or you can also link them to your debit account.
It's actually comforting to be able to see the Maestro logo on your credit card since it can provide you with a service that you'll find to be pretty useful. With this, you'll have access to your funds from any location in the world and which you can then use for numerous merchants. You'll also find that the Maestro service is extremely reliable, safe, and fast since it's backed by MasterCard Worldwide. You can always expect world-class service from any shop, online vendor, restaurant, or any other establishment in over a hundred countries without any hassles if you use your Maestro card. The Maestro Card is actually considered the tertiary card of MasterCard.
We have enlisted all Maestro online casinos here that will take this deposit method, there are over 250 Maestro casinos to choose from.
Depositing with Maestro
You can use the Maestro Card in the same way you generally use other debit cards. It's possible to actually use the card by purchasing prepaid credit for it or by linking it to your banking account. The customer will just have to present the card to the merchant and have it swiped on a POS machine or if the card is not present like with most online transactions, the number can just be entered. Once the system has verified that the card has sufficient funds a PIN would then have to be entered to finalize the transaction. Typically the PIN consists of 4 to 6 numerical digits.
Maestro cards typically make use of MasterCard's Secure Code system that only the issuing bank and MasterCard know to ensure the safety of all transactions you enter into. When an online transaction is being processed, this code is then required. There are also other security measures available such as a signature panel that's tamper-evident, embossed numbers extending into the hologram, a Holomag that assimilates the features of a hologram, and magnetic code to prevent the counterfeiting of the card.
Maestro Pros and Cons
Though you could say that transactions are generally faster, reliable, and safer with a Maestro card, there are also drawbacks to using it. There are actually a lot of countries and casinos where Maestro cards aren't accepted. There are millions of outlets and merchants many of whom are online casinos that actually accept it though. However even though they are accepted for use in online casinos, there are also many that reject them.
These issues are relatively minor though and you'll still find the Maestro card to be a hit among online merchants and their customers as well. Its popularity is such that MasterCard has made it its premier debit card in a lot of countries. Using the Maestro card will actually ensure that you're not spending more than you can afford to in much the same way as using any other debit card. The Maestro, with its numerous safety features and the relative security in using it together with the brand backing that MasterCard provides, makes it quite ideal to use for online casino withdrawals and deposits.