Moneta Deposit Casinos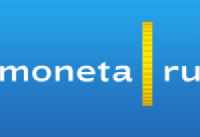 Moneta is a Russian casino payment method that was developed in 2005. It provides real-time bank transfers so players can use the money within minutes. It was originally formed by a group of national financial institutions that focus on serving Russia, Moldova, Georgia, Ukraine, Belarus, and Uzbekistan.
Moneta is an e-wallet payment and withdrawal system that is available in more than 50 online casinos. It serves approximately 200 million people, most of whom are Russian-speaking patrons. The payment and deposit methods are straightforward and secure. With little to no service charges in most situations and excellent customer service, it is easy to see why Moneta is so popular.
Moneta started as strictly a payment method for online gambling and gaming, but it has expanded to other payment areas such as airlines, e-tickets, online shopping, and even utility payments. In addition, online shops can set up Moneta as a payment option for their shoppers. It is the most commonly used e-wallet in Russia. Nonetheless, its primary target audience continues to be those who need a reliable payment method for online gambling.
We have enlisted all Moneta online casinos here that will take this deposit method, there are over 30 Moneta casinos to choose from.
How to deposit with Moneta
To use Moneta, register online and provide a payment method. The payment method is then used to deposit money into the Moneta account. Moneta accepts over 10 different payment methods. It accepts payments in several currencies, including the Russian Ruble, Euro, U.S. Dollars, and the British pound. Moneta has at least 25 physical locations in Russia, so individuals can stop by and deposit cash as well. Gamers may not even need a credit or debit card if they link their bank account directly to the Moneta payment system.
Fees. Depositing into the Moneta account will occasionally incur a fee based on the amount of the deposit and the payment method. The fees range from 1% to 4%. Some specific means of replenishing funds, such as terminals, CiberPay, and SkySend, do not charge a fee for deposits. The online payment service itself does not charge any fees; fees are assessed at the time of deposit. Transfers between Moneta users are free.
Making Payments. After creating an account, use the cashier/banking page at the online gambling or gaming site to pay with Moneta. Look for the Moneta logo to use this payment option. Enter the payment amount and confirm it. Instantly, the Moneta page will appear and request user name information. If there are enough funds in the account, then Moneta will request password information. Once the password is confirmed, then the transaction is complete. Moneta allows ten minutes to complete this process, or it will expire and the process will need to be repeated. Moneta will send a confirmation e-mail when the transaction is complete.
Pros and Cons of Moneta
Moneta boasts a safer system than paying online gambling and games directly because Moneta is the only entity that actually sees personal account information. It also has added security features such as double-password protection. It also has an authentication system for the financial transactions and payment system as well as encryption and limitations on access based on IP address.
Moneta's best feature, however, is the virtually instant access it provides to funds deposited. Instant cash out options also makes Moneta very appealing. Add more money to the account while playing to enjoy the uninterrupted gameplay. It also generally provides an efficient method to keep gambling funds separate from regular bank account funds. Moneta also keeps records of each transaction, so gamers can keep a close eye on their accounts.
Moneta was originally designed to be a better payment and deposit method for online gamblers, so although it has other services, it is considered an expert in this area. Its customer service and online help options are focused on online gaming and gambling users. This is a definite plus for the gaming community; Moneta knows its customers and its market very well.
Because Moneta is focused on Russia, it is not a great option for players who are outside of Russia. U.S.-based casinos may not have a Moneta deposit and withdrawal option, but the number of American online gaming and gambling sites with this option is growing. Moneta's website and customer service are in Russian, so players who do not speak Russian will be at a severe disadvantage.
Click to visit Moneta official website