PaybyPhone Deposit Casinos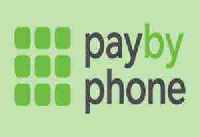 In 2016, the year of leaked emails and countless internet protocol breaches, nothing is as paramount to any as privacy and security when it comes to online dealings. The mobile phone, everybody's favorite companion, has been at the center of the revolution. In particular, mobile money transfer has changed the way people send and receive money. Now, anything and everything can be paid for using mobile money. It is no different in online casinos where even the payment methods are kept as safe and discreet as possible. Many online casinos have introduced Pay by Phone payment methods which let players send money to their gaming accounts right from their phones. These methods were initially meant to complement the other payment channels such as credit and debit cards and wire transfers.
However, as fate would have it, mobile payment systems have become even more popular than traditional money transfer systems. Part of their appeal, it can be said, lies in their easy-to-use nature and the fact that almost everybody in the world has access to a mobile phone. Also, it is relatively cheaper and faster to make payments through mobile phones compared to say, wire transfer. On the privacy part, while the player will still have to provide their personal details when opening an account, the mobile transactions are as discreet as they could be. Usually, PaybyPhone platforms are owned by telephone operators although some are owned by third-party service providers. Whatever the case, PaybyPhone billing services bring convenience right to the user's couch, as opposed to the doorstep.
We have enlisted all PaybyPhone online casinos here that will take this deposit method, there are over 9 PaybyPhone casinos to choose from.
How to deposit money by PaybyPhone
There are various ways in which you can use your phone to pay for games at online casinos, depending on the country you live in. There are, however, the two most common ones. The first one is where you use a PaybyPhone service like PayforIt to make the payments. If you have a prepaid phone, the payment will be deducted from your prepaid balance so you might want to check if you have the right amount before going ahead. For postpaid users, the amount (and all the related costs) will be added to the monthly phone bill. SMS billing is the other way in which you can make the payments. The difference here is that you will be required to provide your phone number to the online casino you want to make the payment to after which you will receive an SMS giving you the payment details. In most cases, you will receive a confirmation SMS after the payment has been processed. This also doubles as a way to track all the payments you have made to various casinos or any other online store.
Some mobile payment processors link to your credit card or bank account, making it easier to transfer money from your bank account to the payment service and on to the particular casino's account. The best thing about this is that, unlike when paying directly using your credit card, all your bank and/or card details remain with you. Here, the only thing you are required to give out is your mobile number, which, of course, cannot be used to hack your bank account.
Pros of PaybyPhone
There are many pros of PaybyPhone billing chief among them the privacy, simplicity, and convenience it offers. About the privacy, PaybyPhone systems deliver everything – from payment vouchers to Pin codes – to your phone. As such, no one else can get access to such information, that is unless you actually want them to. That PaybyPhone billing offers the most in terms of simplicity and ease of use is evident. You don't need to know much or even have a Smartphone to use the services, it is as easy as sending a text, of course with the required details, and the operator does the rest. And when doing this, you don't even require an internet connection – in most cases, anyway – just a regular mobile network will do. The costs, as far as Pay by Phone goes, are considerably lower compared to, for instance, bank charges on the wire transfer.
Cons of PaybyPhone
While PaybyPhone billing has its own merits, it also has a few demerits, just like everything else in life. One of them is that the amount of money you can transfer is relatively low. This makes it inconvenient for large payments which are, sometimes necessary. Another thing is that, unlike traditional money transfer methods, PaybyPhone lacks a global outlook. PaybyPhone operators typically operate within small geographical regions and very few have a presence in all continents. This might pose some difficulties when players from faraway countries want to make some payments to casinos operating from a different continent. Anyway, much as there are disadvantages, they are quite minimal.
Click to visit PaybyPhone official website