Payz Deposit Casinos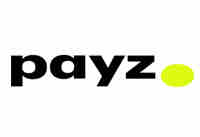 If you are a regular online casino player, then your primary requirement would be an efficient gaming e-wallet solution. Payz is a great option in this category. This online financial transaction company has been around for a long time, since 2000, and as of now the British e-money issuer PSI-Pay is managing it and the UK Financial Services Authority is regulating it. This payment solution has been a favorite, ever since its introduction, especially so among Canadians. Here you can find a list of Payz casinos that accept this deposit method.
We have enlisted all the Payz online casinos here that will take this deposit method, there are over 200 Payz casinos to choose from.
Depositing with Payz
It is important to remember, that the primary role of Payz  is as a gaming e-wallet – even though on signing up with it, you will get a card. Having a registered Payz account is a boon – because then you can easily transfer money to the online casinos you like to play in, merchants, and also to many other people. This money transfer is direct – which makes it even more convenient. There are numerous deposit methods that you could try, in order to fill your e-wallet with money. Thereafter, you can use numerous withdrawal means to take money out of the Payz account.
Creating an Payz account is very easy. You simply have to visit their website and click on their "Join us" button. You can become an Payz member within a matter of minutes – only the country you are from must be among the listed ones on the registration form. After your account is set up, you can go ahead and avail yourself of the various services for money transfers, deposits, withdrawals as well as purchases. Compared to all the other e-wallet solutions, this particular service is highly convenient and easy to operate.
Now comes the matter of adding money to your Payz account. If you have a major debit or credit card, then this task would be extremely simple for you. Verify the Payz card through my Payz interface and then you can freely use it for your needs. A 2.9% fee is assessed in this process. In this procedure, Payz first creates a micro-deposit to your credit card account. Thereafter, your work will be to check your card statement and once you find the amount, you must enter it on the Payz website. This would make your card completely valid for all the future deposits that you may wish to make.
For the Canadian resident, there is yet another method to consider. This method is known as the EFT method. Under this method, you can draft funds straight away from your bank account. Verification is quite important in this method too. This is more of an instant method where an amount ranging in between CAD50 and CAD250 is taken from your bank account by Payz , and thereafter it is put in the card account. By following this method, you will be liable to a fee of 8.9%. An additional fee of 4.9% is there in case of delays.
Apart from the above-mentioned options, there are a host of other options for depositing money into your Payz account. These options vary as per jurisdictions, of course. Local bank transfers and instant bank transfers are these options that are easily available. But these options are a lot more time-consuming than any of the above. There is also the option of international wire transfer available.
Payz Pros / Cons
Getting money out of an Payz account is quite simple too. The method which is most opted for by the Payz members is making direct expenses with the ECO Web card. This is possible, as the card tends to give the cardholder a real MasterCard number that can be easily utilized for online buying. The money payment is made from the funds you deposited in the Payz account. If you would rather carry a physical card, then that is possible too. Just apply for the same and you will receive it within the stipulated business days. This card utilizes funds from the Payz account. There may be fees as per the norms followed by Payz.
Another way of withdrawing money from the Payz account is to follow the good old wire transfer method. Have all the relevant bank information ready for this method. You may be asked for either an IBAN or SWIFT number. This will vary as per the jurisdiction you are in. your bank will charge transaction fees for this step. In addition to that, you will also be charged €10 by Payz .
Click to visit Payz official website