Person2Person Deposit Casinos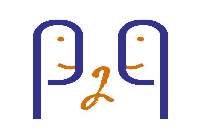 Person2Person, or P2P, is a money transfer system that functions in over 190 countries and in over 200,000 locations. It is a well-known, worldwide money transfer option. Generally, users must deposit cash at a physical location to deposit this type of fund for casino deposits. However, some banks and financial institutions offer this service to transfer money directly to another person's bank account. This service may only be available to banks and financial institutions in the United States. Where banks offer it, it is usually available at all times as long as the user has an online bank account. Occasionally, debit and credit cards can be used in association with the bank service, but there may be extra fees associated with this option.
For these transfers, it is very important that the user have accurate information for the online game or casino. Often, casinos will not be held responsible for inaccurate information and the user will have to cancel the transaction at their own expense. Transaction fees vary from about $10 to $12, and some casinos will allow you to avoid these fees by depositing greater amounts. The highest amount available to transfer is usually $2,000.
United States residents who attempt to use Person to Person transfers may be blocked by WU International when attempting to make international payments to online casinos. It is generally recommended that users only transfer to one country (instead of multiple countries) to help avoid being blocked.
We have enlisted all Person2Person online casinos here that will take this deposit method, there are over 35 Person2Person casinos to choose from.
Depositing With Person2Person
Because Person2Person payment is often cash-based, they have designated times that users can transfer money. From Monday through Saturday, users can make deposits from 9:00 AM to 10:00 PM Eastern Time, and on Saturdays from 9:00 AM to 8:00 PM. Some locations may have extended hours, so check local retailers. Physical locations will generally only accept cash. The minimum deposit amount for most transactions is $100. Once the casino receives confirmation of the transaction, the amount is often credited to the user's online casino account within an hour, but weekends may be slower. Casinos will often limit the number of transactions that can occur within a certain time period (such as a designated number of days).
In some locations, users may be able to purchase a $200 card associated with Person2Person to fund their account by using virtually any payment method. Then, users can call their desired casino, read them the code on the card, and then the amount will appear as a credit on their account in as little as 45 minutes.
Online gamblers can also use Person2Person to make withdrawals as well. These must be requested within a certain time frame as well, and funds take one or two days to become available. Users can have only one free withdrawal every 30 days, and that is only offered at some casinos.
Advantage of Person2Person
The greatest advantage of this system is that it is widely available. Like similar payment methods, users can go into a retailer, tell the retailer where to send the money, and then the money is sent within, at most, a few days. Now, banks are also offering this service directly to and from bank accounts. They also offer services with the use of a debit or credit card as well. The bank usually only charges a minimal amount for this type of service. Many payment systems do not have the option to pay with cash, and for many online gamers and gamblers, this feature is a serious advantage. The ability to purchase a card and call the customer service department of a particular casino to deposit that amount quickly is also very helpful.
Disadvantage of Person2Person
Although the cash deposit option is widely available, there are relatively few banks and other financial institutions that offer a Person2Person transfer. Users will have to check with their individual bank to see if this service is an option. The delay in receive deposit payments may also be a problem. United States users may have trouble with this payment method when depositing with international casinos as well, so they should be aware of that potential issue. The transaction fees are somewhat high when compared to the bank transfer method as well.