POLi Casinos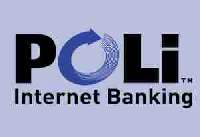 If you are one of those people who do not carry credit cards or are not too keen about using one for online payments, then you would need a very good alternative for making such payments. This is because most of the transactions today, worldwide, are being done online. For such a purpose, POLi is a great solution. This name has been derived from "Pay Online". With this, you can make all transactions as long as you have a bank account and internet banking facility in it. This is a highly secure way of making such payments.
You can find this payment system integrated with quite a few banks in Australia, New Zealand, and the UK and also accepted in numerous casinos. In fact, if you choose POLi as your option of payment at certain casinos, they give you rewards for it! The merchant will not be able to view the personal details provided by you. So overall, it is a safe option.
Centricom Pty Ltd. is what has created POLi. This company can be characterized as a web-based transaction service and software provider, which operates independently. It was back in 2006 when this company was launched. Since then, it has truly grown rapidly. POLi handles today as many as 33 million users of internet banking. You can secure yourself from potential credit card fraud by using POLi as it does not require credit cards. UK, New Zealand, and Australia are some countries you can avail of this particular payment system in.
Depositing with POLi
POLi is extremely straightforward and easy to use. Once you choose what you want to buy, you have to pick the service POLi on the payment options page. This would lead you to download and install this service in your system. Once this is done, just go ahead with the usual internet banking procedure – that is, logging in with the proper username and password and confirming the payment details. The payment is processed immediately and you get a receipt. Now, one thing you need to remember is to check if your PC has the necessary configuration to support the POLi system. If you have Microsoft.net 2.0, Internet 6.0+, Firefox 2+, Microsoft Windows XP SP 2, Vista, Server 2003, and Server 2008, then you will be able to avail POLi. You get proper steps, easy instructions to set it up, or even upgrade your PC.
POLi Pros / Cons
The pros of using POLi have been mentioned once before. You get the benefit of directly making payments from your own bank account. Since it needs to be downloaded and installed, it requires no registration from your side. The only fees you might have to pay are the ones charged for the electronic fund transfer made. And if you do not have a credit card, then this is a great asset for you.
On the disadvantages front, not every bank supports the POLi system. So, you have to check if your bank is on the list. Only certain banks in Australia, New Zealand, and the UK support the POLi system of payment. Hence, you cannot expect to utilize this method just anywhere in the world.
Click to view Poli official website