Postepay Deposit Casinos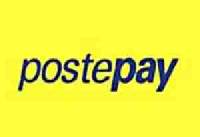 Postepay is an electronic prepaid card that is specifically for Italian users. The Italian post office produces and maintains these cards. The cards are accepted at over 40 online casinos here. They are not connected to any bank account and must be refilled at the Italian post office or through the postal service website. Other reload options include Sisal providers or through some mobile phone providers.
Postepay offers a variety of cards with different benefits, including one that allows users to directly deposit their paycheck onto the card and track their balances. Another option is a pair of cards that allows users to send one card to another person while the user keeps one card. That way, users can transfer money back and forth quickly and efficiently. There is even an option for card users that are under 18—the Postepay Junior.
Generally, Postepay is accepted anywhere that Mastercard is accepted and online casinos often use the Postepay as if it were a debit or credit card. Gamers can also use their Postepay card for everyday purchases such as gas and groceries. Users can track their balance and transactions from SMS notifications as well. If the card is lost or stolen, Postepay allows users to block the card just by calling a toll-free number.
Here you can find a list of 45 online casinos that accept Postepay Debit Card as a deposit method in (2023). Choose your favorite casino here and make a deposit with Postepay.
Depositing with Postepay
Depositing with Postepay first requires obtaining a Postepay card. To obtain a Postepay card, users must visit the local Italian post office and present identification to obtain the card. They can also put money on the card at that point. Users can also request the card online, and the card will be mailed to them. The startup process takes some time. While users may receive a card right away, they cannot use the card at online casinos for a few days while the card is being registered.
Refill options are somewhat limited, occasionally requiring the user to actually go to the post office to add money to the account. However, they do offer an online refill process for some cards, and some mobile phone providers offer a refill option. Some ATMs and tobacco shops are also authorized to refill the card. Users will have to check into the options on their particular card to discover the full list of refill options.
Once there is money on the card, then look for the Postepay option on your favorite online casino. Even if they do not accept Postepay, users can input the card's information as if it were a Visa or Mastercard (depending on the type of card). Enter the amount that the user would like to deposit and card information to process the payment. The money should be available instantly.
Advantages of Postepay
Postepay offers a confidential way for online gamers and gamblers to deposit money into their online casino accounts. The online casino does not see any personal information connected to the card, and the only personal information that Postepay requires is an ID and taxpayer number when obtaining the card at the local postal office. This method is safer because it is not associated with a bank account.
Postepay also allows users to instantly access their funds once it has been deposited in the casino account. This way, online gamers and gamblers only need to pause gameplay momentarily to receive funds. Some online casinos also offer special incentives for gamers and gamblers to use their Postepay card as a deposit method. Another useful advantage is that many online games and casinos allow users to also withdraw their funds from the site directly to their Postepay card.
Disadvantage of Postepay
Setting up the card for the first time takes time; the card cannot be used for several days after it has been set up.
The standard card has a 2,500 Euro maximum use limit per year. Any transaction cannot be over 999 Euros. This could be a severe disadvantage for active players, so the standard card may not be the best option. Some of the card types have transaction or usage fees as well.
The greatest disadvantage, however, is that this card is only offered to Italian users.
Click to visit Postepay official website