Siru Mobile Deposit Casinos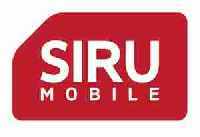 Since the invention of mobile payment methods, financial transactions took a different turn, away from the traditional means. Where online casinos are concerned, there are a variety of payment methods, each catering to a different part of the population. Mobile payment was only recently introduced to the world of online gambling and it is already making waves. Companies like Siru Mobile have revolutionized the way payments are made not only to casinos but businesses as well. Most players have been turning to these mobile systems for the security they offer as compared to say, credit cards which are often vulnerable to hacking.
Here we have enlisted all Siru Mobile online casinos here that will take this deposit method, there are over 14 Siru Mobile casinos to choose from.
About Siru Mobile
Siru is a mobile payment processor founded in 2011 and based in Helsinki, Finland. It has a presence in about 6 countries including the United States and a few other countries such as Finland, Sweden, and Norway. Apart from the USA, all the other countries that Siru Mobile is present in are in the Nordic region. So if you're in a different part of the world you might want to look for another option. The company offers players in these countries a platform through which they can make secure payments to their favorite casinos via their mobile phones. In a niche clouded with the (much better) competition, Siru Mobile has curved a name for itself – at least in the Nordic-speaking countries. As the service is restricted to a small region, the number of casinos accepting payments this way is currently very low. Nevertheless, you can still use Siru Mobile to deposit cash to some popular casinos such as Crazy Scratch, Top Scratch, and Golden Palace Casinos.
How to deposit money using Siru Mobile
As with any other Mobile payment processor, you can pay for goods, or in this case, services through SMS billing or via the online payment portal. Whichever way you choose to do it, rest assured that it will be safe, easy, fast, and confidential. If you want to pay through SMS, visit SiruMobile.com and click on the 'Pay by Phone option. You will be given further instructions on how to go ahead with the process. As with any other mobile payment system, the amount will be added to your phone bill if you are a postpaid subscriber and deducted from your credit balance if you are prepaid. Unlike other processors, Siru Mobile doesn't require registration and is simply a 'One and done' service, just as it should be. Of course, if any repeat payments are necessary, and they're usually very necessary, the same process will be followed. Also note that the service will work with any mobile device, smartphone or not, as long as it has a sim card and a functioning mobile network. As it is, Siru Mobile works with most of the mobile service providers from the Nordic region including Sonera, 02, Telia, and Elisa.
You can also make payments through the online portal again using your mobile phone number. Note that in this case, the number is used for registration purposes and payments are not sent directly but through other methods such as credit card and bank transfer. These methods can also be used to top up the mobile number after which payments can be made to other Siru Mobile users.
Pros of Siru Mobile
The service assures you of confidentiality and privacy, which in this age, are the key attributes of a great mobile service. Related to privacy is security – which is assured as transactions only involve the mobile number. This way, users don't have to part with their bank or credit card details, which usually leads to loss through fraud. The transaction IDs and Passwords are sent directly to your phone number which means that only you can access your account. The transactions are also faster and more convenient as all mobile payments are. And because it is 2016, no one has the time to wait for 2 or more days for the payment to be processed in order to play at their favorite casinos. Siru Mobile's instant payment service eliminates the waiting period which means that you only pay when you want to play (pun shamelessly intended).
Cons of Siru Mobile
As Siru Mobile is only available in a few countries, not many online casinos accept payments this way, thus, rendering it inconvenient in case of such a situation. Also, despite having been around since 2011, not many people have heard about the service let alone used it. This makes it hard for most people to get honest reviews which in turn leads them to other well-known services. This, of course, is a disadvantage to the management and not to the player as such, but still. Also a disadvantage, albeit a minor one, is the costs involved. First, there is the cost of the product being paid for, then there are the transaction fees in addition to the telephone operator's commission. Granted, Siru Mobile is not the cheapest processor out there but then again, it's not the cheapest either.
Click to visit Siru Mobile official website