Sofort Deposit Casinos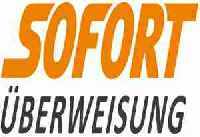 If you are looking for an effective online payment solution that would be equally applicable in countries like Germany, Belgium, Austria, Switzerland, the Netherlands, the UK, and Italy, then Sofortϋberweisung is your best bet.
As a widespread system, it supports most of the major banks in Europe and if you are an online casino player there, Sofortuberwaisung gives you a safe and fast way of adding funds to the online casinos. More than 75 such casinos support Sofortbanking.
If you are a resident of any of the countries mentioned above, then chances are that your bank would be supporting Sofortbanking. You can go ahead and visit the website of Sofortbanking and check by first clicking on the "For Customers" link, followed by the "Supported Banks" link. Apply your country and bank sort code and you will know if it is supported by Sofortbanking.
We have enlisted all Sofort online casinos here that will take this deposit method, there are over 80 Sofortϋberweisung casinos to choose from.
Depositing with Sofortϋberweisung
Using Sofortbanking is easy. Before logging in with your bank account, you have to load the casino's software first. Once logged in, simply visit the cashier section and key in the deposit amount, followed by picking the preferred payment option as Sofortbanking. Once you select your country and provide your bank information, you would be redirected to the secure website of your bank, and the bank will now handle the transaction. So, without revealing your account number or TAN/PIN, you can transfer funds to online casinos.
Sofortϋberweisung Pros / Cons
European casino players will definitely find Sofortbanking to be among their best payment methods. Confidentiality of your information and safety of transaction is maintained, keeping intact the efficiency too. In moments, your deposit making will be over. There no need to go through hassling verifications or registering for separate accounts.
Also, as a customer of Sofortbanking, you will not be charged for their services. The service is dependant on bank fees and merchants for their financing. You may deposit an unlimited amount of money to your Sofortbanking account and will not be asked to incur any fee.
Talking about the limitations of Sofortbanking, the biggest one is that only players and supported bank account holders of the specified European countries can avail of this service. You can check if your bank supports Sofortbanking, by checking out the "Supporting Banks" page on their website. If not, then you will have to opt for alternative payment methods. There indeed are payment services of similar nature as Sofortbanking in numerous regions. Hence you need not be disheartened about the unavailability of Sofortbanking.
Also, you must remember that Sofortbanking cannot be used for withdrawing the balance in your casino account. For that purpose, you will need to find alternative options. You can withdraw your winnings by utilizing a withdrawal method that works here. This is why it is highly recommended that withdrawal options be sorted out with the online casino before you use Sofortbanking in order to make the deposits for playing.
Click to visit Sofortbanking official website