Western Union Casinos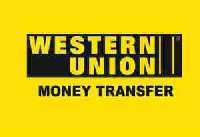 Western Union is a money transfer system that also offers a variety of other services including bill payments, prepaid cards, and mobile payments. Western Union was created in 1851 as the New York and Mississippi Valley Printing Telegraph Company, making them one of the oldest money-transfer systems. They were originally a telegraph service company, and they created the first transcontinental telegraph line in the United States. Its money transfer services were first introduced in 1871. They also created the first customer charge card in 1914. In 2006, Western Union stopped sending telegrams to focus on money transfer services.
Western Union provides services to over 100,000 ATMs and 500,000 agent locations worldwide. Western Union is generally considered one of the most reliable financial service providers for the online gaming and gambling community. Short of Visa and Mastercard, Western Union is the most widely accepted deposit method for online gaming and gambling.
Casino users can utilize Western Union by using its "Money in Minutes" program or by using the "Three-day service" option. Both of these services are only available to those with U.S. debit or credit cards or a U.S. bank account. That outside of the United States will have to deposit money at a physical Western Union location or through WU Pay, a bank transfer system created by Western Union. Virtually anyone can use WU Pay by transferring money online from his or her personal bank account. Western Union also offers a mobile phone payment option as well.
Depositing with Western Union
Western Union's deposit options are better for U.S. residents because they have access to Western Union's "Money in Minutes" and "Three-day service" options. The Money in Minutes option requires that user have a credit or debit card that was issued in the United States. Western Union will collect this information and then send money to the specified receiver. Western Union will then send the user a confirmation e-mail, and the money should be available within just a few minutes. The fees for this option are much higher than other options.
The Three-day service option links the user's United States bank account to their Western Union account and makes a bank transfer on the user's behalf to the specified receiver. Western Union will also e-mail users a confirmation and tracking number. The funds should be available within three days. This service is less expensive than the Money in Minutes option.
For those that do not live in the United States or do not have access to a debit card, credit card, or bank account, Western Union also has other payment options. WU Pay is a bank transfer system that also connects to the user's bank account to make transfers. This option also allows the funds to be available within about three days. Users can also go to a physical Western Union location to send funds to the online casino. Both of these options may also require a fee.
Users generally have to set up an account with Western Union to send funds online, but they may not have to if they send funds from a physical location. The funds are actually sent directly to the casino, so there is no need to use the casino's website to transfer funds. Western Union does all of that for the gamer or online gambler. However, users can also obtain a debit card from Western Union and use that as if it were a regular Visa or Mastercard at most online casinos.
Advantages of Western Union
Perhaps the biggest advantage of this system is that it is so widespread. Western Union is available nearly worldwide. It is relatively easy to transfer money and users can remain anonymous if they choose to go to a physical location and pay with cash. This method allows a means for gamers and online gamblers to keep their gambling funds separate from their bank account if they desire. For United States users, this method is particularly appealing because of its Money in Minutes option. There may also be a withdrawal option for some online casinos that accept this payment method. It also offers the ability to obtain a prepaid card that can be used virtually anywhere that Visa and Mastercard are accepted.
Disadvantages of Western Union
Some of the most appealing features of this payment method are not available outside of the United States. Western Union also charges a fee for each transaction, which depends on where the money is being sent, how much is being sent, and the method used to send the money.
Click here to visit Western Union official website