Microgaming Games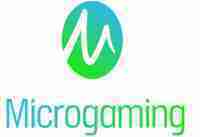 Most people know about online casinos, but a lot are unfamiliar with Microgaming Video Slots. So just what is this anyway? Microgaming is a software company that created the first online casino in 1994 and has been continually successful in creating many of these video slots that are online, they have made video gambling a huge success worldwide, and are probably the largest provider of software for this gamut of games. They continue to develop and release new games every few weeks.
Popular Slot Games
With the popularity of slot machines, Microgaming Video Slots have enjoyed this recognition because they have such a wide variety of games. Their graphics are exceptional, and their games are simply fun to play.
There are many games available from Microgaming, which includes:
Thunderstruck – the original version has five reels and players can wager a maximum of 45 tokens. There are several features that have contributed to the wild popularity of this game including a "Free Spin", a sophisticated "Gamble" element, a "Multiplier" aspect, and many more. This game also is equipped with nine "pay lines".
Thunderstruck 2 Slots basically version two of the original game that was so well-liked. Part of the reason it's achieved even greater success is because there are 243 possibilities of winning. The "Great Hall of Spins" is a new feature that opens additional spins that are free. This game is not yet available in the U.S.
Tomb Raider – Secret of the Sword – is an extremely popular game that launches several new elements to these games. This has such items as "Super Mode", several special symbols, which introduce new features to the game.
Basketball Star – basketball enthusiasts will really like this one because it has 243 "pay lines" and players can win over 7000 times their initial bet. It has bonus games, free spins, and many other popular elements.
The Categories
Microgaming Video Slots are the largest and with many good reasons – the most successful. Its software design is based on superior graphics and exciting new attributes such as free spins, extra rounds, theme-based games, and for many of these games there is a "progressive jackpot".
Free spins and extra rounds are achieved when several matching characters are shown on the display. "Progressive jackpots" typically use several players at machines that are tied together; and as the games are played, the rate of the jackpot grows as each player inserts coins and pulls the handle. In most machines, the players who are eligible to win the jackpot are those who insert the maximum number of coins; however, even those who don't place the maximum bet are playing, their bets contribute to the "progressive jackpot".
Another unique attribute that makes these stand out from other's version are the options for multiple "pay lines" – some offer as few as five, while others offer as many as 50.
Microgaming Video Slots games offer players numerous opportunities to win, and some of them recommend player's gaming associations. When the players join these groups they often get rebates on their bets and other benefits that have value and provides better winning opportunities