Aland Islands Licensed Casinos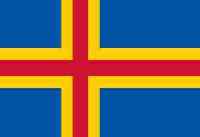 Aland Islands is a country that regulates its legal online gaming through a monopoly known as PAF [Play Amongst Friends]. The Åland Islands, an autonomous region of Finland, is comprised of an archipelago that lies in the Baltic Sea. PAF or as it's otherwise known, ÅlandsPenningautomatförening [Ålands Islands' Slot Machine Association] which has been operating since 1966 is a Finnish company that is controlled and licensed exclusively by the Aland government to offer online gaming. This group provides its services and products online, on the sea as well as on land, boats of well-regarded reputation that's built on safety and responsibility.
All revenue that is raked in here goes to charity causes that are hosted by this jurisdiction. Its counterpart in the mainland is called Raha-automaattiyhdistys [RAY], Finland's Slot Machine Association and also a non-profit gambling monopoly based in Finland. The two monopolies are always quarreling over judicial matters.
Type of Licenses
PAF is the only holder of an e-gaming license in the Aland Islands. Online gaming operations within the jurisdiction of Aland Islands are licensed exclusively to the charitable gaming and publicly owned company, ÅlandsPenningautomatforening, or PAF. PAF operates under the regulation, monitoring, and supervision of the government of Åland Islands, and all the company's revenue is injected into charitable causes.
But even though PAF holds a gambling monopoly when it comes to the Åland Islands, the gaming company offers turnkey iGaming web portals with operational services to other gaming companies via its B2B gaming solutions. This means a level of competition still flourishes even within the monopoly, and this is bound to drive gambling operators to higher levels of service as well as other characteristics which keep the industry healthy.
During the launch of the PAF.es web portal in June 2012, PAF was issued with an operator license, the first poker operator licensee in Spain. The portal offers poker through the Ongame Poker Network.
Application Requirements
Because Aland Islands operates a monopoly through its single gaming property, and thus no operating licenses are issued to other operators, only one company, PAF, has to meet the application requirements. Being a monopoly naturally means it wouldn't fail at any of the requirements.
Licensing Authorities
Aland Island is the single licensing authority, and judging by how long the country's gaming concern has been in existence, this certainly speaks to how often it is tested by international testing agencies. One such agency is eCOGRA [eGaming Compliance Services Limited] which has thoroughly inspected the software and operations of PAF. This independent testing agency which audits gaming companies' practices as regards fair play and responsible gaming set the standards in the industry.
List of Licensees
Aland Island has only one licensed operator, PAF. As such, a list of licensees is not applicable in this case.
Dispute Resolution
Although PAF has a monopoly on gaming in Aland Islands, the company hasn't fallen into the traps some other gambling monopolies have fallen into. The regulating authority takes player disputes at PAF very seriously, and any arising player disputes or other hiccups that may occur are always handled in specific ways. This way, players are well taken care of.
This kind of arrangement that Aland Islands have with PAF provides an excellent example of how an industry can police itself even when the company in question is operating with a government license as a full monopoly in online gambling. In short, the Aland Islands provide an exceptional window into how industry-driven and government-driven interests can converge and still offer online players the protection they need in order to keep the iGaming scene clean.