All Costa Rica Gaming License Casinos Listed
Costa Rica Gaming License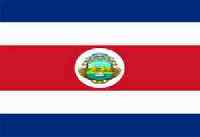 Costa Rica is a country in Central America where online casinos are allowed there to register themselves as official commercial businesses. Land-based casinos have been banned from running business operations within the borders of this nation. However, a review of the law does not extend this ban to online gaming companies that are registered with the Government of Costa Rica. For this reason, more than 20 varied online casinos have selected this country as their official place for registration.
licensing Prerequisite
It is essential to keep in mind that Costa Rica is one-of-a-kind where online casino licensing jurisdictions of all countries are concerned. This is due to the fact that the law does not take online gaming licensing into consideration at all. Instead, any online casino basically registers in a similar manner as any other company that has a presence in Costa Rica. There is only a special regulation that the online casino server must block visitors from Costa Roca itself as its residents are prohibited to indulge in online gaming.
Obtaining Gaming license
In order to obtain an online gaming license from Costa Rica, you need to render various details about your enterprise. You may generally do this by filling out a registration form that comes from the Costa Rica Tax Authority and also obtain various government certifications. Once the process is finished, the Costa Rican government would officially register your online casino.
No fair Game Guarantee
Given the fact that Costa Rica does not have special online casino licensing requirements, players are not actually safeguarded while playing in an online casino with a Costa Rican registration. The purpose of the registration is only to provide a casino with a legal framework that it can operate in. There are no requirements for randomness. This is why, unless the casino website comes with a third-party audit guarantee, players cannot be ensured for a fair game guarantee from the Costa Rican government. Moreover, online casinos with Costa Rican registration are not bound by law to report to the government at any time in the future. So the casinos are basically unregulated.
If you have some problem with an online casino that cannot be directly resolved, you need to seek assistance from third-party affiliates regarding the issue. It can be difficult to obtain a response from the Costa Rican government as it does not have a special department to address online gaming issues.
Due to these reasons, players are often advised to exercise caution while signing up at any online casino that is registered at Costa Rica. Although many gaming companies choose Costa Rica merely to reduce operating expenses and are fully honest in operations, Costa Rica is a hub of many fraudulent casinos that are based online. In order to curb this issue, many affiliates offer safety information to players about online casinos registered in Costa Rica.