All Curacao eGaming License Casinos Listed
Curacao eGaming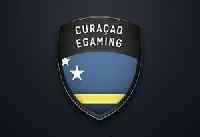 The island of Curacao is one of the countries that release licenses for online casinos and egaming companies worldwide. The licenses that this country release embodies a high level of financial and legislation-related services on their behalf. Also, the license itself is proof that the casino is trustworthy and players can be certain of their level of fairness. Curacao in particular is one of the first countries to release this kind of license starting from 1996 which means that they have a long experience in the field.
As Curacao is geographically located in the Netherlands Antilles occasionally the license is referred to as such.
Minimal Downtime
As this is an ever-changing and evolving industry, Curacao licensing authorities provide a flexible system to help their clients keep up with the competition. If the online gambler decides that is time to make a radical change such as introduce a new line of games, for example, they are allowed to do so in a minimal amount of time.
One License Covers All
The main characteristic of the Curacao license is how convenient it is. The reason is that Curacao asks those providing online gambling services to gain just one license providing them the necessary coverage for all their services. With a casino nowadays providing a variety of games on one site like blackjack, bingo, and slots having just one license is very good for the provider. Not all license providers do that. Through this policy, Curacao authorities provide the necessary legal ground online gambling companies need, especially when they are new at the field, in order to provide services worldwide but with less money and time required.
Financial Management
In terms of eGaming, Curacao is considered the leading regulator in the field. Particularly in terms of financial management, they are celebrated by all as the best in their field. It has to be that way in fact since the 50s. There has not emerged a worthy adversary yet to challenge their position as the top financial center at an international level.
Adhere to EU Standards
Curacao is independent but it operates under the Netherlands. As a consequence, the guides and principles of the EU are to be compliant with. That is major reassuring to all players for these guiding lines are very strict and fair to both players and casinos.
Tier 1 Optic Fiber
Curacao license is linked with a high level of technological approach regarding the online casino server. Things like fiber-optic connections and Tier 1 telecom are quite normal. The result is a very fast online connection that provides a very good experience for the player because one can play using fewer lags, quicker game response as well as more stable internet connections.
Click to visit Curacao eGaming Official Website