All Italy AAMS Gaming License Casinos Listed
Italy AAMS License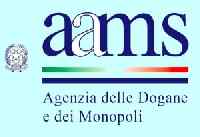 The gambling administration that is responsible for implementing changes as well as regulating, monitoring, overseeing, and issuing gambling licenses in the jurisdiction of Italy is known as Agenzia Delle Dogane e Dei Monopoli [AAMS]. The English version of the licensing authority is; Autonomous Administration of the State Monopolies.
The Italian government declared online gambling would be a legal pastime in 2007. In 2011, online poker games plus a raft of other casino real money games were legalized by the Italian government too. Regulations for both offline and online gambling were introduced so gambling firms could legally offer betting services to players. They were allowed to offer these betting services online and offline, and this included all the gambling products & services that are offered online.
Italy has grown to be a major issuer of gambling licenses in addition to being one of the most respected licensing jurisdictions. There are more than 160 UK licensed gambling portals that operate under gaming licenses issued by the AAMS, and there are more operators who are licensed offshore.
Type of Licenses
Besides running a number of games such as the lottery, the Italian state also issues licenses to gambling companies. A gambling license is granted for nine years. The licenses issued cover casino and fixed odds games, skill games, sportsbooks, poker, bingo, horse plus other betting events. Operators applying for a gambling license are required to provide evidence that they meet the criteria set out by the Autonomous Administration of the State Monopolies.
Additionally, license holders may extend their gaming portfolio using the same license but only with authorized games. However, each of these authorized games comes with a different set of regulations. The games include:
Bingo
Games of skill
Fixed-odds games of chance
Fixed-odds numeric games
Lotteries
National pari-mutuel numeric games
Games based on horse races
Games based on sports events or on events other than horse racing
Application Requirements
For gambling operators to be issued with a license, they must meet a number of conditions as set out by AAMS. Among these conditions are:
Operators must provide a ring-fenced and dedicated platform identifiable by the '.it' suffix. This platform must also be fully linked to and operated by the regulating authority's centralized control system through its technological agent SOGEI.
Operators must be established within a European Economic Area [EEA] country.
There must be at least a 90% winning margin for every one hundred billion spent.
Winnings must be paid within seven days.
Operators must enforce and maintain measures for secure transactions and users' privacy.
Operators must utilize software that's proven to offer a safe gaming environment with zero risks of fraud.
Online casinos licensed by AAMS must provide all information necessary to deter addiction and underage gambling.
Operators must avail Italian-speaking customer support agents who are qualified and possess sufficient service and technical skills. These agents should be available even after the operator's offices have closed.
Licensing Authorities
In addition to requiring that operators provide responsible and safe gaming, the AAMS works with technological agents to screen prospective owners. Another interesting aspect is that an audit is conducted by an independent certification agent to ensure applicants have the required technological infrastructure, management resources, and the know-how to provide remote gaming services under the Italian license.
List of Licensees
To search for details of the gambling operators whose licenses have been granted, as well as the applicants whose applications are still pending, the official website of the Italian Gambling Commission, AAMS (Amministrazione Autonoma dei Monopoli di Stato – Autonomous Administration of State Monopolies) has all the details. There is a separate section on the AAMS website that makes this search easier.
Dispute Resolution
With its strict enforcement and harsh penalties for not adhering to the set requirements, the AAMS has been quite effective at offering Italian players a protected environment in which to bet online. The AAMS is authorized to act as a mediator between gambling operators and online players. Players who are interested may also contact the commission directly or through its agents.