All Malta Gaming License ( MGA) Casinos Listed
Malta Gambling Authority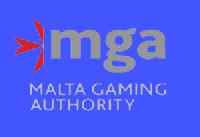 The Malta Gaming Authority is seated in Europe on the island of Malta and is one of the smallest countries. However, that is no obstacle for this place to be one of the leading online casino license providers starting from 2000 up to this day.
In charge of the procedures necessary is the Malta Gaming Authority of the Country making sure that every online casino licensed under them offers worldwide players a specific frame of rules. More than 100 online casinos in total operate under the Malta flag and as a consequence dealing with the Malta LGA. a.k.a. Lotteries & Gaming Authority of Malta.
Licenses Types
One of the main characteristics of Malta licenses is their variety. Regardless of the type of gaming services a business is thinking of providing, one can be sure that the officer in charge at the Malta LGA most probably has a license to support it allowing the provider to operate legally. That is perfect for an online gaming website that is thinking of providing a variety of services of one or several kinds altogether. Licenses provided here include games like bingo, lottery games, casino games, non-profit games, poker, sports, sweepstakes and even betting of other kinds. If you want to provide it, the Malta office will legally allow you to do it.
Auditing for Fairness
The Malta authorities in charge of online casino licenses are in a position to secure all players that the randomness of the games provided under their flag is guaranteed. The reason is that Malta LGA provides licenses with the obligation of each online casino to provide specific proof of game fairness every six months no matter what. The actual auditing services are provided by independent audit agencies such as TST, eCogra, and iTech Labs providing data of the fairness of each game's results.
Gambling Responsibly
The so-called compulsive gambling is taken much under consideration from Malta LGA. They have taken preventing actions in that aspect. On their website, there is a whole section talking about it. The same is expected from all online casinos licensed under the Malta flag. They too are obligated to inform and help players by providing resources that are to help in cases of gambling problematic situations. All online casinos must also permit players to take a break from the game as well as exclude them on a permanent basis if they are asked to do so by the player itself.
Displaying License List
The Malta LGA website provides lists of all the online casinos that operate using one of their licenses. This way, if a player finds an online casino or other betting sites that claim to have a Malta license, it can just visit their site and verify it. A number of large casinos, in particular, have linked their sites directly to the Malta LGA website in an effort to prove the truth in their claims of being licensed there.
Solving Disputes
In most cases, disputes and disagreements casinos have with their players never reach the Malta authorities. One of the main characteristics that Malta license has is the demand on their behalf that the online casino operates on fair criteria toward the player. For the times the player and casino are not in a position to sort things between themselves the Malta office will intervene to help out. During the past years, the Malta authorities had a policy not to interfere much but recently one can see a change in that aspect. They are now investigating complaints and take action when they see it necessary.
Contact
Malta LGA e-mail is complaints@lga.org.mt but one can also call directly to them at +356 2546 9000 which is an international line.
Click to visit the official Gambling Authority Gaming Website