Ontario Licensed Casinos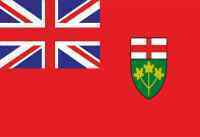 The Ontario local government officially opened its online betting market on April 4th, 2022, allowing people to engage in all gambling activities. However, iGaming Ontario has set the legal gambling age at 19 years, higher than most countries. Nonetheless, the new regulations usher in a new era of betting in the region since punters can wager on both sporting activities and casino games without violating the law.
Fans of online games that live in the province can now wager on various gaming options. For instance, they can bet on live dealer titles, slot machines, tables, and video poker. Similarly, sports enthusiasts can spice up live events by placing Ante-post and in-play wagers.
The roll out of online betting in the region has attracted many big names in the industry. As a result, critics fear it might trigger a gambling craze in the province. On the contrary, players feel that it creates an opportunity for more fun and entertainment. However, don't worry since IGO regulates the gambling environment. The body makes laws protecting the interests of punters and betting firms. Besides, it is also responsible for licensing sports books, casinos, and gambling equipment. Its strict laws prevent illegal gaming activities and hinder casinos from offering unfair games. This guide covers some aspects you need to know about the new regulation before diving into gambling.
Legal gambling in Ontario
Initially, online gambling was illegal in the province since no law allowed sports books and casinos to operate in the region. For that reason, many Canadians could not explore online sports betting despite having numerous world-class teams. In August 2021, the national government enacted bill C-218. The law allowed provinces to license local and international bookies and casinos that would like to enter the local market.
In April 2022, Ontario opened its iGaming market, spearheading change in the local betting industry. Therefore, punters in the province can legally gamble on any online platform without violating the law. However, bettors need to check if the betting site holds a legal license before signing up and investing their cash.
Ontario's gambling age restriction
Most governments allow punters above 18 years to access sports books and casinos. However, Ontario's minimum age for playing a game of chance for free or real money is 19 years. The local government has also set strict penalties to punish those who try to lure minors into gambling. For instance, companies or individuals found guilty of providing gambling services to persons under 19 years may pay fines not exceeding $200,000. The local government has implemented such measures to prevent underage gambling and addiction.
Does Ontario impose taxes on casino winnings?
The Canadian Income Tax Act does not consider casino winnings as part of taxable income. It highlights that winnings from a casino or other gambling activities should not be taxed. However, professional gamblers are liable for taxation since they earn most of their income through wagering on sporting events and casino games.
How does Ontario regulate online gambling activities?
The iGaming Ontario (IGO) is responsible for regulating gambling. The body operates under the Alcohol and Gaming Commission of Ontario (AGCO) which oversees all gambling activities. Therefore, online sports books and casinos need to get a license from IGO before providing their services in Ontario. If an operator violates the law, it can face hefty fines of up to $200000.
Responsible Gambling in Ontario
Gambling is meant for fun since the activities keep people entertained. Unfortunately, some bettors imagine that betting is a get-rich-quick scheme. As a result, they waste most of their finances on wagering, but they continue engaging in the activity. Gambling addiction can be harmful since it can create serious financial problems and health issues like depression. Therefore, Ontario expects all betting platforms to foster responsible gambling by providing materials on safe gambling and agencies that help affected persons. Lastly, the local government recommends such sites offer bankroll management tools and self-exclusion functionality to prevent excessive loss of funds and time wastage.
| | |
| --- | --- |
| | Available in Ontario, T&C's Apply, 19+, Please Gamble Responsibly! |
Click to visit the official AGCO website.