All Panama Gaming License Casinos Listed
Panama Gaming License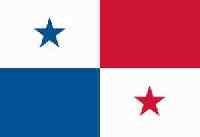 It was not until 2002, in October, that the Country of Panama started providing licenses in terms of internet gaming under their jurisdiction. Operating under the 2002 Gaming Act every gaming company licensed here needs to maintain the Act's guiding lines.
This kind of legislation allows people to wage from all around the world. All online casinos operating under Panama Flag use USD as their currency and are dismissed from foreign control in terms of exchange policy.
Licenses Available
The advantage of a Panama License is that the provided infrastructure is the standard US but the cost is down about 50%. The fact is that Panama is a neighbor with the USA and that permits access to more than one broadband network there.
The legislation applied here has taken a long time to be determined. The Panama economy has always bloomed mainly due to its geographical stand near the USA. However, even though the digital era started in the 90s, Panama kept its economy relying on traditional local products and tourism.
International Gambling Licenses were not considered a high priority even though gambling and casinos have played a significant part in both the country's economy and culture for several decades. In Panama gambling is legal and there are about 36 gambling establishments together with a number of horse racing, casinos, and bingo houses currently fully operational. Providing licenses for online casinos was from the beginning considered a matter of time.
Regulated Casinos
It is within their jurisdiction to closely check and regulate all companies that operate using their casino license. All software is carefully checked while standards and specifications are closely monitored to ensure all rules are obliged. Results need to be random and winnings need to reach players as soon as possible.
The authorities in the Republic of Panama have all means to monitor games and check if they operate within the given standards. Records are kept of every transaction generated and following being used as inspection data by specific officers in charge of doing such monitoring work.
licensing Requirement
It is only natural for them not to license every individual or organism applying. Starting from the 2002 Act a specific line of characteristics and criteria must be presented. The process can take from a couple of weeks to a couple of months starting from the filing of all the necessary documentation to the Panama Office. References from more than one source as well as the lack of criminal record are necessary.
The license is called Master License and remains legally binding for a period of 7 years and generates a financial obligation of 40.000 USD for the License fee and 20.000 USD for each year. Those in right of a Master License can provide sub-licenses to other providers that should all pay the previously mentioned annual fees. Of course, the investigative and searching costs burden the new applicant.
Tax-Free
Those companies operating under the Panama flag can avoid a number of taxes however the legislation in the country the online casino operates can not be determined by the Panamanian policy in terms of taxes.
Contact Info
Junta de Control de, Juegos Avenida Peru,, Calle North 35 Este Edificio de Finanzas Piso 2 y 7, Panama City, Panama, Phone: +507 507 7903, E-mail: jcj@mef.gob.pa, Website: http://www.mef.gob.pa/
Click to visit official Panama Online Gaming License Website