BetDigital Casinos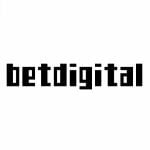 Betdigital is a content and software developer from the UK. Founded in 2011, Betdigital has decades of accumulated experience in the creation of innovative original content and systems for interactive TV, mobile, online, and land-based gaming platforms.
Introducing GRID and SystemX software, Betdigital's own creations, to allow developers to run their games on a smooth and elegant platform.
Betdigital Software
Betdigital casino software is the best representation of the quality over quantity idea. Its mission is to place quality at the center of its innovative approach to gaming content and its gaming engine GRID is one example of its mission.
Game Rapid Integration and Development System, or GRID for short, is an engine that allows developers to create games in short periods of time without sacrificing quality. Using XML files to configure graphics, movies, and sounds with no need for recompilation.
With the GRID framework developers are able to display unlimited reel displays, reels-in-reels, rotate, and scale, all through the XML configuration. On Betdigital's website, you can see an ideal timetable from creation to product placement for the games developed on GRID.
SystemeX
SystemX goes hand in hand with the GRID framework. SystemX is the most innovative and popular software from Betdigital. Making it easy for everyone to run games.
SystemX is a multi-platform interface offering one common framework, this means developers can their games on multiple machines without having to modify their product to fit every slot. It also allows casino operators to create game networks seamlessly.
Betdigital Games
Working under the idea of quality over quantity, Betdigital's games are fun pieces of art that players will enjoy and replay over and over. Offering slots with reels-in-reels bonuses, high win pays, 24x multipliers, consecutive bonus rounds, and high win frequency
Betdigital's games offer a combination of classic and modern looks. Games like the City of Gold, Caesar's Palace, Big Money Bingo, Magic Multiplier Bar-X, Super Pots Bar-X will attract players not only for all the pleasure and fun they offer but also for all the bonuses they offer.
Developing games in HTML5, Betdigital, has also exciting slots for the mobile market. Whether players access games through an Android or an Apple device, they can be assured to have a great time enjoying the many different themes.
Content Innovator
Betdigital has something for everyone. Producing original slots with innovative designs and entertaining animations. Providing content for land-based casinos and the online community and serving on the go players with mobile games and platforms. Betdigital also the honor to be the pioneer offering casino games for Smart TVs.
In 2016 NYX announced its desire to acquire Betdigital: "Particularly, Betdigital allows NYX to strengthen its position in the UK market, providing another unique flavor of regional expertise and omnichannel content that will benefit NYX and OpenBet customers and shareholders immediately and over the long term." Matt Davey, chief executive for NYX, said.
This merging will allow the expansion and range of Betdigital games through the NYX Network. As Heath Samples, chief executive and counsel at Betdigital, said, "Being a part of the NYX family will accelerate Betdigital's growth story by leveraging the cross-sell opportunities available with the NYX customer base and by providing them with world-class content."
Betdigital Today
Betdigital has positioned itself as one of the most original and experienced developers for online casinos. Providing platforms and engines for other developers to produce and run their games on any machine.
Betdigital has also added to the selection of the mobile casino scene with the creation of exciting games for mobile devices. And it has pioneered the market for casino games by offering a collection of new slots and themes for players using Smart TVs.
Click to visit BetDigital Website