Betting Promotion Casinos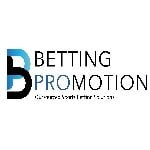 Betting Promotion has been making most of its business from sports betting exchanges concerns since 2003, where the company has been a market leader with a turnover of over a billion dollars every year. The sports software provider has always been about creating sportsbook content through providing the events with their attendant results, plus the odds in addition to providing trading services.
In the past, the company has easily integrated into countless sportsbook software platforms besides having worked with a variety of betting exchange and sportsbooks companies that include Betfair since 2004, a betting gaming outfit for whom Betting Promotion provided liquidity and markets. Again, the company provides its services via a simple 2-way API and can set margins to suit your requirements.
Betting Promotion and the Swedish iGaming outfit Tain merged in 2013 to form a robust coalition which has enabled the two companies to provide top-notch quality online iGaming products suitable for today's market.
The Games
Currently, Betting Promotion provides over 2,500 live sporting events per month which include ATP and WTA Tennis, Soccer, Basketball, and Ice Hockey, with the events offering being continually upgraded. At present time, the company is offering more than 15,000 sports betting events per month which are spread across over 25 sporting disciplines. The events that bring the highest turnovers comprise; Tennis, Basketball, Baseball, Ice Hockey, Soccer, American Football, and Golf.
In keeping true to its Swedish tradition, the TAIN product range is primed to serve a smorgasbord devoid of comparison within the online gaming scene. Although they provide a vast array of products, the company still remains neutral without ever losing sight of its customers 'needs.
The Relationships
The highly competitive iGaming market is constantly undergoing change leading to uncertain marketing costs. With the additional strict legislation measures that are being introduced across many European jurisdictions, betting operators need to have a fair degree of flexibility which should be reflected in solutions provider contracts. As such, Betting Promotion has sought to adjust its supply contracts according to the requirements of operators.
Upon integration into the company's API model, Betting Promotion delivers on compiling all odds as well as taking care of risk management for the events in addition to delivering on the settlements and fixtures. In this way, operators may choose to take all or just parts of the events on offer, the sole condition being that all bets made for every event pass through the API.
Casino Bonus
The company has unveiled the "Single Wallet Module", a module that integrates a sequence of various iGaming suppliers and systems. This module ensures players' funds are shared seamlessly between suppliers and gaming products plus tournaments and bonuses. This makes it possible to set up player bonus campaigns that are valid across lice casinos, casinos, and sportsbooks platforms with varying requirements for every game.
Instant Play
Betting Promotion employs an HTML5 Sportsbook Live Widget tool that shows a mock-up of the field of play, giving players real-time displays of play. This animated graphic interface displays instant snapshots of play and providing access to game-specific information like player stats and league rankings, among other pertinent information. The widget tool which is entrenched into the sportsbook directly works across all mainstream browsers and platforms, without the need for extra browser plugins or even branded software downloads.
Licensed
Betting Promotion always seeks to ensure it can meet customer requirements mainly by providing software solutions that eradicate the need for partner clients to obtain their own licenses. Their exceptional standalone set-up ensures operators can effortlessly move to their own licenses without disruption to the gaming operation or players. By underscoring the importance of player databases, the company only shares information with suppliers anonymously to protect the integrity of the databases.
Click to visit the Betting Promotion official website