JPM Interactive Casinos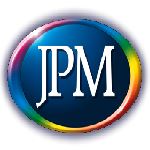 With its roots stretching all the way back to 1972, JPM Interactive, or JPM has made a smooth venture into the online gaming industry. Drawing from their extensive experience in land-based slot machines; JPM has replicated its quality of products and its user-friendly status with their online version of business. With vast investments in new technology and software development, the company has become a leading brand in online gaming.
The fact that JPM has been in the gambling business for more than 40 years means that they value the worth of a good game. They can develop games that will be easily and effectively integrated into already running systems. These games are both proprietary and licensed content. With some team members boasting over thirty years in software development, more content is expected from the company.
JPM Interactive Games
For players who have enjoyed playing the fruit machines of years gone by, JPM online slots will be a welcome reminder of how exciting it used to be. The company develops casino software for three-reel slots and advances all the way to jackpot games with multiple players. These games can suit players of different tastes and preferences. When players go online today, they will find a host of JPM games live and waiting for them. These games include: Who Wants to Be a Millionaire, Battleships, News Time, Worldcup Quiz, A Pot of Gold, Big X, Turbo Gold, and Hangman among others.
With vast records of games and software, JPM produces bespoke games as well as other unique content. It is no wonder then that more clients want to come in and start offering these games on their platforms.
The Relationships
JPM's quality of games has attracted some of the world's leading gaming companies. These include the world-famous Ladbrokes, Littlewoods, Sky, Bet365, Betfred, Blueprint gaming, and Harry Levy, the slots platform. This mix of new and old players in the gambling industry has recognized JPM's efforts and they are happily joining in. Though their product is not widely distributed like the other established names in online gambling, they are on the way there.
Casino Bonus
Most of JPM Gaming's slots titles have only three reels and one winning pay-line plus additional feature trails that can be climbed to enter a prize-winning bonus round where the top jackpot prize is played for. Additionally, they have an obstacle trail that, when climbed over, allows a player to get into a prize-winning round where they can play for the premium jackpot prize.
Progression in a game introduces more features such as Double Trail, Respin, Boost, Choose a Trail, Add Again, and Random Stop, with additional bonuses accrued over the course of the game. As such, overcoming these obstacles wins players a variety of bonuses so long as they look out for the spin buttons which yield the numbers necessary to move on
Download or Instant Play
Most of JPM's games can be played on a flash player without much fuss across the partnering platforms. This is also true with downloads which also respond well to Flash mode players both on desktop platforms and Android plus iOS mobile platforms that have the Adobe Flash module pre-installed into their systems.
Audited / Licensed
With their long experience in gaming, both land-based and online, JPM are not strangers to gambling legislation or existing under guidelines. That they have survived that long is a sign of best practices at work. The company is licensed by UK's Gambling Commission under the Software Remote Operating License (Number: 000-036943-R-320339-001). It is evident that the company strives to adhere to compliance requirements demanded of it by the UK's Gambling Commission.
Click to visit JPM Interactive official website