Ongame Casinos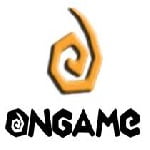 Founded in 1999 in Sweden, OnGame is a company that develops among the best online poker software and also operates PokerRoom dot com, one of the world's largest poker rooms. Their top-of-the-line software is licensed to Poker Network, which easily counts among the world's leading online poker networks. The OnGame Network begun as one online poker room that later branched out to the online poker market. The group also owns Europoker.com, also one of their first poker rooms in the network. The OnGame Group thrives quite well with dozens of licensees in its poker network.
Their group's casino software is quite unique as the company employs Java-based creativity, meaning there are no downloads necessary. However, there's a download version that's available for Windows users. The group's software will work on Windows, Linux as well as Mac operating systems and platforms. Moreover, this software is the only poker platform that is compatible with Macintosh devices and it does not require a Virtual PC.
Ongame Games
For a company that had its beginnings specializing in poker gaming, the OnGame group has adapted quite fast to the online casino scene. The group operates a number of online casinos that offer players a wide array of games that include Roulette, Blackjack, Video Poker, and Craps. A raft of other game titles is also on offer and they include Caribbean Pirate Poker and PaiGow Poker that give online poker players the experience of a house-backed game. The group's online casino slots titles are comprised of several games that are packed with progressive jackpots. These jackpots are known to grow with each reel spin made.
Online players who prefer playing on the go may want to check out the group's mobile gaming options. With a top-notch software development house behind the games, OnGame has explored the latest in smartphone creativity that includes developing a casino platform that can be run on Android, iOS, Apple as well as other mobile device operating systems. With such technological advances, mobile phone players will certainly enjoy the experience of real money play no matter where they are located.
The Relationships
Through its network of roughly 20 casino operators, the OnGame Group boats of approximately 27,000 poker players that can be found playing simultaneously during the online casinos' peak times. The group also prides itself with its over 12 million registered players via its partners in the OnGame Network, which is quite an impressive number in today's gaming market. Thanks in large part to the popularity of the group's software platform, their poker rooms are ever full and their partners can always look forward to a world of exciting poker action every day and night. With client-friendly and multi-lingual customer service support, the group has also been able to provide online casino operators with a software platform that allows them to customize game titles based on the unique requirements of their players.
Casino Bonuses
All online casinos which are powered by the OnGame software platform employ a markedly different bonus structure, promotions, and special tournaments. Players don't need to trawl the net in search of bonus codes since the promotions on offer can always be redeemed automatically. The group's casinos are also known for their low betting requirements and when it comes to player match bonuses and no deposit bonuses, players will be delighted to know they don't have to bet high to win. The casinos also run a range of player promotions with over 10 progressive jackpots to be won.
Download / Instant Play
The software platform employed by OnGame casinos is comprised of a lot more than just gaming titles. Windows, Mac, and Linux users are able to the group's Java-based software directly from an internet browser. The Windows version can be downloaded directly onto a player's personal computer. This basically means OnGame's software platform may be accessed by the wider majority of online players and would explain the fact why there are so many registered players who enjoy the group's games.
Auditing / Licensed
Online players who play for real money in OnGame Group's entire gaming network can rest easy and safe in the knowledge that their gambling activities on the group's network will be secure and risk-free. Thanks to this gaming network's anti-collusion software which will stop at nothing to make sure all players are protected. The group employs 128-bit encryption on all its online transactions as well as the same intensity of security as its software platform.