PariPlay Casinos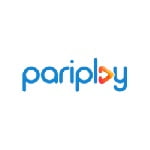 Pariplay is a gaming platform for online casino games. They specialize in instant win and scratch card games, as well as other types of instant-win games. They supply a fixed-odds technology that allows them to turn virtually any type of game into one that has fixed odds of winning. In fact, even their games that look and sound like slot machines are based on a fixed-odds gaming model. The fixed odds gaming model means that the winnings are much more predictable for the online casino, but that also means that players know that they will generally win a certain number of times that they play.
Pariplay is located on the Isle of Man and is licensed there as well. The company itself was created in 2008, and it received its license in 2011 from the Isle of Man Gambling Supervision Commission. The Isle of Man is perhaps the most experienced licensing company. It has over 50 years of experience in the gambling and gaming regulation industry.
The software is available in 12 languages and is offered as a flash, instant play option. The instant play option is helpful because that means that players that use either Windows or Mac operating systems can play with this software. They also have a newly developed mobile application available. The software is often offered in combination with other types of platforms.
About Pariplay
Pairplay is best known for its scratch games, lottery games, Bingo, and other instant win games. All of their games are based on a fixed-odds formula. This is a somewhat unique approach to online casino games. There are at least 20 scratch card games, and each one has unique rules and themes. Bingo, Keno, and instant win cards are available as well. The instant win cards seem like a real card game, but they are also controlled with the same fixed odds algorithm. They also have Instant Win Skee Ball and Poker Dice. There is even a racing game that features witches racing their brooms, which is aptly called "The Witch Race."
Even though Pairplay used a fixed-odds approach, they still use games that look and feel like slots. They have the same fun graphics and slot machine sounds, but they are actually based on a fixed-odds formula for every spin. Basically, it's as if the player is scratching off a new scratch ticket with every spin, but it definitely does not seem like it from a player's perspective. There are still multi-reel and multi-line winning options; it is just the behind-the-scenes formula that makes it an entirely different game. They have over 30 slot gaming options that have varying themes, graphics, and winnings. They also have several multi-player gaming options, including multi-player slots and tournaments.
Fair and licensed
The first indication of Pariplay's fairness is that they are licensed by the Isle of Man Gambling Supervision Commission. Part of the licensing requirement is that Pariplay has the adequate financial means to conduct online gambling and that the people who develop and maintain the programs are people of integrity. The Isle of Man Gambling Supervision Commission is fully independent and was founded in 1962. It is completely committed to ensuring player protection. Licensing requires that the operators ensure players' money is protected through one of three mechanisms approved by the Commission: bank guarantee, trust fund, or an Isle of Man Client Account.
The second indication is that they use a fixed-odds method, which is generally considered more fair and controllable. Because of this system, Pariplay does not use third-party auditors to be sure that their games are fair—simply because the games do not need this type of testing like other games would. Those casinos that use Pariplay do list their payout rates on their websites, so players can look into that information if they would like. Because of the fixed odds nature of the games, the casino would have nothing to gain by offering an unfair game. That is, the same number of people will win regardless of the online casino's actions, which is why some gamblers prefer this type of gaming setup.
Click to visit PariPlay Official Website or search for another casino software provider