Parlay Casinos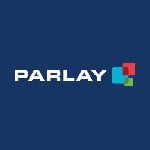 Since the launch of online gaming, its rise to popularity around the globe has been unstoppable. It all started with Parlay Entertainment Software which is the patent holder of commercial internet bingo. At present, Parlay Entertainment is the chief internet bingo platform that provides players with the chance to play right at the comfort of their home and there is no need to assemble in the crowded Bingo halls. Here on this page, you can find online casinos powered by the Parlay software.
Parlay Software
The Parlay Entertainment Software is the most widely used multiplayer software for online bingo halls. But Parlay Entertainment is not exclusive to bingo only but also for a complete range of slots, lottery, and other casino amusements. The games supported by Parlay Entertainment are available in wireless, downloadable and in-browser formats. Reporting failures, affiliate management, and game management are just some of the applications included in the Parlay Entertainment Software. Granting value to players' money and maximizing operators' profitability are the main goals of Parlay Entertainment.
Bingo Games
As of now, Parlay powers both the American 75 ball bingo and the British version of bingo with 90 balls in an impressive 75+ casinos. Even so, they are not that familiar a name with many players as certain other huge gaming companies. This is because there are not that many casinos that carry games from Parlay exclusively. Until recently, apart from bingo, the company provided a limited variety of games. As such, their software shows up on a lot of casinos that adopt a mix and match, hybrid approach to the game software they carry. It is likely that players may actually have used the bingo software from Parlay without even realizing it.
Their recently upgraded bingo software has good quality sound and graphics. Easy navigation in the bingo rooms and quick load times make the gameplay a breeze. There is also an option to buy the cards in advance to make the game flow seamless. The side games that are available with bingo include classics such as video poker, slots, and blackjack.
Games are available in both instant play and download versions. The instant-play versions work perfectly well for when you are on a quick break, but a download is recommended in order to enjoy all the features built into the game. The play for free option is available for players who want to take the software for a test drive or for those who just play for fun. The chat feature integrated into the game itself allows you to enjoy the game without sacrificing the social aspect of gameplay. It is easy for a group of friends to make a date to meet up online and catch up while playing a game of bingo.
Parlay Ent Special Features
All the attributes of successful gaming systems are incorporated in Parlay Entertainment Software. Because of the Parlay Entertainment Software system's scalability, the ability of online casinos and bingo halls to have room for growing volumes without fears of jammed systems due to overload and updates is guaranteed. Fitting together financial services and customization of individual sites are extensively flexible by the open architecture of Parlay Entertainment Software. The protection of sensitive customer information is one of the main objectives of Parlay Entertainment Software. More than just games, Parlay Entertainment Software is an all-inclusive system of online gaming.
Parlay Entertainment Software acts as the leader in the industry because of its long experience and knowledge of what the customer wants precisely. The basis of the Parlay Entertainment Software package includes comprehensive services, the latest technology, and established practices. But what really makes the makers of Parlay Entertainment Software proud are the games that are designed to draw customers from different ranks.
With the proprietary tools used in Parlay Entertainment Software, handling chat rooms and multiple games simultaneously is made possible for the benefit of game masters. The original characteristics of Parlay Entertainment Software are multi-part games, wild number functionality, and price variations. Payment options for the Parlay Entertainment Software are paid as you play and advance payment. Playing free bingo just for fun is also available.
Variety of Games
Originally known mainly for their bingo games, now the company offers the full range of casino games to their partners. Their table games include blackjack, craps, and roulette. Some of the exclusive titles from Parlay Entertainment such as Double Barrel, Golden Clover, and Lucky Star are gaining popularity with the players too.
Since this game provider has partnered with a large number of different types of casinos as well as catering to such broad clientele internationally, Parlay game casinos tend to cover a broad range of features and options and it is likely that with some research, you can find the one exactly suited to your taste and requirements.
Parlay Ent Game Selection
The games offered by Parlay Entertainment Software are a variety of video poker games, slots, roulette, craps, and blackjack. High-quality audiovisual special effects are used to simulate land casino experiences in Parlay Entertainment Software.
In order to stand out from the crowd, Parlay Entertainment Software makes it a point to give players access to new games and updates about promotions and new bonuses. Also, the colorful display of the designs in Parlay Entertainment Software attracts the players to find their way in and gain entry to the games as hurriedly as they can.
It is uncomplicated to read the chips and cards in Parlay Entertainment Software. Because of the clear game layouts, you would surely be delighted placing bets. As a foundation of Parlay Entertainment Software's growth, the satisfied customers are the reason why this gaming platform is deemed successful.
Click to visit Parlay Official Website or search for another casino software provider