Realistic Casinos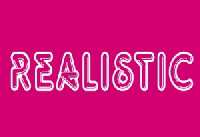 There's one thing that makes the online casino industry so fiercely competitive, and that is the presence of smaller upstart software developers who are on the cusp of making their own splash into the scene. Such is the case with Realistic casino Games.
This iGaming company that is headquartered in Wantage, Oxfordshire, UK, was founded in 2002. It was initially focused on offering a few casino game titles and slots that could easily be integrated with other online platforms but by 2009, the company had realized its individual limitations thus set out to create its own platform, rolling out the Realistic Games Library (ReGal.)
Since then, it has boosted its efforts by developing more games, especially titles which are compatible with mobile apps. As the software developer's name implies, they endeavor to make their game titles to be as realistic as possible with great emphasis on game graphics and gameplay.
Their ReGal games library titles are available in 17 different languages which means a large global coverage in terms of player audience. Realistic Games draws on decades of experience gained as gaming machine designers, operators, and players of gaming products which has enabled them to develop first-rate content that is distributed across a wide array of media.
Realistic Games
While the ReGal slots library is limited to 16 titles, there are some 5-reel games like Riverboat Gambler, a newly released 20 pay-line video slot that is a tribute to those wonderful boats of the American riverboat gambling scene. There's also a great wild west-themed slot machine known as Randall's Riches, a 5-reels 10 pay-lines title with exceptional graphics alongside featuring symbols like caricatures of Able the prospector and Mable his donkey.
Other game titles range from Sci-Fi [It Came from the Moon] to nature [Double Bubble] and with everything in between. Realistic Games offers of table gaming titles include Blackjack and Roulette, and the quality of the two titles is quite high. Also, the fact that both are offered on mobile devices as well speaks to the versatility of ReGal software. The company is additionally known for its lottery-style titles like Pull Tabs and Keno.
There Relationships
Realistic Games initially went into production through integrating with the Finsoft Shared Wallet in 2011. Subsequent integrations have been with Bet Victor, Boylesports, Ladbrokes, Bet 365, and Locus Gaming plus finally with Paddy Power in 2013. The high-capacity, scalable, and robust ReGal platform which employs commercial software from Enterprise DB, Oracle, and red Hat is written in Java EE. It is managed by the software developer from a central installation in Gibraltar.
This Realistic Games platform supports multiplayer and single-player plus fixed odds and mathematical compensation on their tournament and progressive iGaming offers. Casino operators can access the ReGal portal and all supported content through a simple one-off integration, and except for their outsourcing of voiceover plus translation material, the company creates everything in-house, owns all of its IPs, and provides its own platform.
Casino Bonus
Realistic Games casinos host promotions for their players across the globe, offering impressive bonuses in the form of free spins, match percentages on deposits, and no deposit bonuses. These bonus rounds come with special multipliers that may lead to the main jackpot prize.
Download / Instant Play
Players can find most of the Realistic Games titles at major online casinos with all games available in both instant play and download formats. Users may feel free to use their smartphones or tablets to download the game titles from the App Store, or simply enjoy the HTML5 format compatibility function from a PC or Mac web browser.
Transparent / Licensed
The Realistic Games iGaming software is as transparent to players as much as possible; their information tab posts the return-to-player rate clearly for each of the slot games, in addition to the maximum amount players can win. That's definitely more than most casino software developers even bother to do.
Click to visit Realistic Games official website