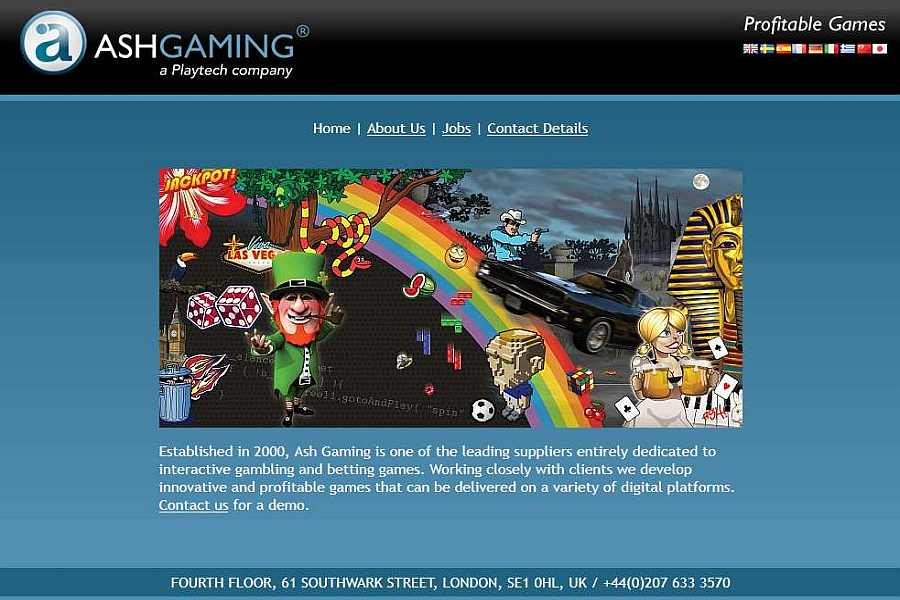 Playtech is a well known casino software provider, who has been in the news for a while. It recently purchased Ash Gaming, which is an online games developer, founded by Chris Ash in 2002, based in Southwark. Ash Gaming, since its conception in 2002, has presently became one of the phenomenally growing names among game providers in mobile as well as online casino platforms.
As far as the deal is concerned, between Playtech and Ash Gaming, a whopping amount of up to £23 million will be paid by Playtech to Ash Gaming. An immediate payment of £15.5 million will be made, as has been reported. The reports also claim that Chris Ash will get a major portion of the payment, along with yet another unnamed visitor. Apart from the above £15.5 million, the balance amount is reported to be paid off as per the company's performance, over a span of three years. This nota matter to worry as Ash Gaming has been in top form and the company witnessed a doubling of its profits in the previous year to £2.6 million. In fact, the revenues were around £4.2 million in the year up to April 2011. No wonder, this acquisition by Playtech is being touted as a smart move.
On the occasion of Ash Gaming being bought by playtech, Mor Weizer, the Chief Executive of Playtech commented, "I am delighted we have been able to acquire Ash Gaming." He also added, " They have a fantastic reputation with their licensees for delivering class leading and innovative content along with a growing presence both in the UK and internationally." Overall, this was indeed a happy occasion.
Ash Gaming Offers Innovative Games
What Weizer pointed out – Ash Gaming does offer some great and innovative gaming solutions which will end up being profitable content for Playtech. Such games include Madness House of Fun and Amazon Wild.
There are various gaming operators like Sky Bingo, Gala Casino, Betfred, Mecca Games and Virgin Casino and other 30 licensees , which offer the games provided by Ash Gaming. In fact, quite recently, the Virgin Casino received one of the most popular games by Ash Gaming. The game is named the Gin Joint and it is basically a slot game with the mafia theme. The game has highly realistic looks, considering it has been set in the 1920s. It also gives numerous ways to win by giving a Shootout Bonus round.
The Ash Gaming group has the Gambling Software License and it also employs more than 40 people. The license has been issued by the UK Gambling Commission. Apart from casino games, Ash Gaming is know to have other products in its portfolio, which includes fixed odds games as well as virtual horse racing. On this topic of Acquisition, Chris Ash has been really enthusiastic and has commented, "The acquisition also provides greater opportunity for our existing management team and staff to grow within a larger organization."
Along similar lines even Playtech has released a statement, where it says that this acquisition would essentially result in an enhancement of the wholly-owned content library and value chain economics of Playtech. He al so added that it "complements Playtech's technology leadership with additional premier content capability and the acquisition deal proved to a potential for revenue synergies, incremental opportunities. It is expected to "uplift in margins for casino/games platform as well as poker and bingo side game."