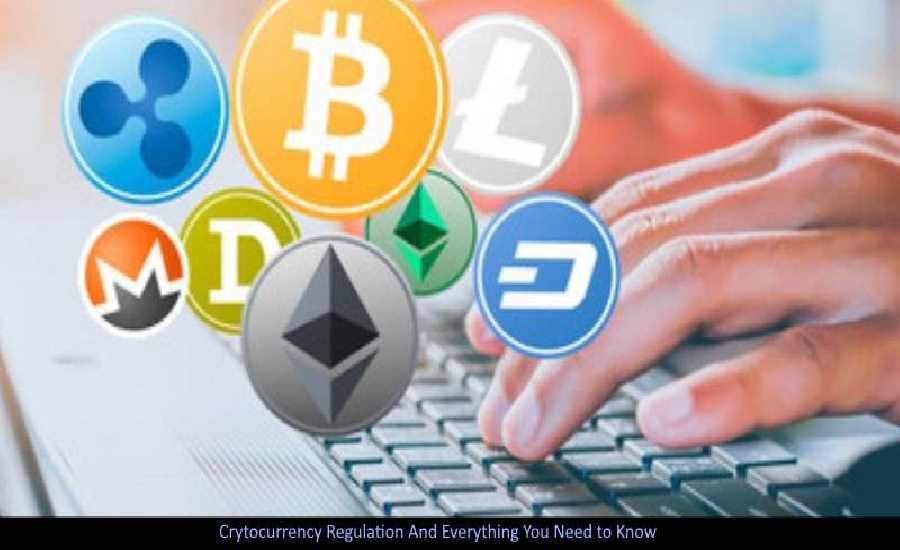 Since their rise in popularity, cryptocurrencies became one of the most important and most used currencies for business investors, innovators, governments, and online currency users all over the world. With the rise of cryptocurrencies, new markets and opportunities opened up for almost everyone who wishes to participate and have a shot at making a significant earning. Unfortunately, the opportunities brought by cryptocurrencies come with high risks for its participants.
Although cryptocurrencies bring significant opportunities, they also come with major challenges, especially for governments. Unlike with each country's currency, cryptocurrencies present difficulties for the governments to track. Fortunately, the cryptocurrency regulations are continuously developed and improved to serve you better while making it easier for the governments to handle. Below is an overview of the background and current regulations of cryptocurrencies.
Understanding Cryptocurrencies
Cryptocurrency is a medium of exchange that uses encryption techniques to control the generation of digital currency used to purchase products and services as well as the transfer of funds all while operating without depending on the central bank. It is considered as the alternative of electronic cash in our digital age. Although they operate on the same idea, cryptocurrency has two distinct features that separate it from our traditional currencies.
First and foremost, unlike traditional bills and coins, cryptocurrencies are created through cryptography and developed through the process of hashing. You can't hold these types of currencies with your hands. However, they are as legit as the traditional currencies. Secondly, cryptocurrencies do not need a government since they are not tied to any. A government entity does not hold or regulate any cryptocurrency since they are not secured by one. As a result, the concern surrounding our assigning of value to a valueless digital currency medium remains up even to this day.
Understanding Blockchain and Its Role in Cryptocurrencies
Just like with traditional currency, cryptocurrencies run through a transaction record system known as the blockchain. The technology is a record of peer-to-peer transactions classified into blocks on a ledger. As a whole, the concept of the blockchain is similar to a local bank. Since blockchain records every transaction by member nodes, they somehow operate like a local bank where transactions are authorized and recorded.
Blockchain technology is efficient as it confirms transactions within minutes while eliminating any error it traces when reconciling and auditing ledgers and transactions. The role of the blockchain is to update the ledger with each transaction by creating a new block or recorded transaction. Since there are multiple transactions, every transaction is time-stamped and encrypted for easy reference. All of the block or the recorded transactions will remain on the blockchain forever.
What are Security Tokens
A token is a representation of something in an ecosystem. It can be anything from a value to a voting right. In cryptocurrencies, a token represents an asset or utility of a company that is offered to investors during public sales known as ICO or Initial Coin Offering. Tokens are analyzed under the four-part Howey Test to check whether a token is, in fact, a security token or not.
Each and every characteristic of a token is analyzed using the framework to see if the investigated cryptocurrency is secure. Once it passed the four-part Howey Test, the cryptocurrency is treated as new-age security by the regulators.
What Are Utility Tokens
Since tokens are fungible and tradable like cryptocurrencies, their values are derived from what they represent. Utility tokens, or also known as user tokens or app coins allow users to have future access to a particular product or service. While they aren't designed as investments, they are still popular among investors who are hoping for an increase in the value of the tokens with the rise of the company's service or product demands.
Although utility tokens are non-security tokens, they are instrumental and significant in powering the blockchain technology. Unlike security tokens, utility tokens function as commodities and have a value like currency when they are in fully functional networks.
What Are Equity Tokens
Equity tokens represent the ownership of a particular asset since they are a subcategory of security tokens. Often believed as the eventual predominant type of ICO token, investors require professional legal guidance who specialize in federal security laws before they contribute to equity tokens.
Regulations in the United States and State Regulations
Since the development of cryptocurrencies and their rise to popularity, there has been no federal regulation of digital currencies in the United States of America. However, the digital currencies medium are categorized into two: Investment tokens and utility tokens. Investment tokens are regulated under the existing U.S. securities laws while the utility tokens are unregulated as of the moment in America.
In the United States, the state of New York is the only state that has issued a regulation on the digital currency medium. New York requires cryptocurrency businesses to register and comply with their regulations using the BitLicense regulation. The regulation has been causing trouble to some cryptocurrency businesses which prompted most companies to rally against BitLicense in New York. As a result, many of the cryptocurrency businesses either moved their company to another state or stopped their operation in the state of New York.
International Regulation
Countries all over the world are baffled on how to best regulate cryptocurrencies without ruining new markets and opportunities for their countrymen. Just like the United States of America, other countries are still searching for the best way to regulate cryptocurrency to add light on how the digital currency works while being regulated under the securities laws of the countries.
Countries Suspending Cryptocurrencies
Not all countries are happy with cryptocurrency. Both China and South Korea do not want to take part in regulating cryptocurrency in their respective countries because they've cited the risk of fraud brought by the new market and opportunities. The suspension of cryptocurrency in these areas of the world has forced cryptocurrency businesses to stop or relocate to other countries that are regulating the digital currency.
Conclusion
While cryptocurrency regulation all around the world is still in its infancy, the development and continuous evolution of regulation is something every cryptocurrency company and user is optimistic about. Yes, cryptocurrency has its risks and other negative effects, however, they have great potential when it comes to opening new markets and opportunities to everyone who wishes to participate