Euro6000 Deposit Casinos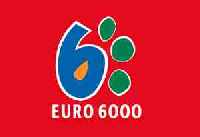 Euro6000 is a very popular debit card based in Spain. It is associated with Moneybookers / Skrill. In Spain, there are roughly 18,399 ATMs that will service Euro6000 cards. Users can both deposit and withdraw funds with this method. The available ATMs can also check prior transactions, recharge mobile phones, and use either debit or credit card functions. It also has an application available that will store Euro6000 card information for use at online merchants, offer exclusive discounts and offers, and locate ATMs. It also helps people report lost or stolen cards. This App can be downloaded from the App Store or from the Android Market. Transactions are generally instant.
These cards are backed by Visa and Mastercard, so they are accepted anywhere that Visa and MasterCard are accepted. They also have a Maestro card available as well. Euro6000 offers users many discounts at over Spain-based stores.
Euro6000 connects with banks to give the bank any type of card that it would need to service its customers. The cards are available in many varieties, including debit, credit, deferred payment, and prepaid cards. There are two types of cards: standard and a platinum version that is offered to a bank's best customers. Euro6000 also offers cards for businesses as well. These cards are specifically designed with e-businesses in mind. Euro6000 works with at least 20 Spanish banks to help with their financial card needs.
Depositing with Euro6000
Euro6000 provides regular debit and credit cards as well as prepaid cards. These cards are easy to use at most online casinos because they are used just like any other Visa or Mastercard. Generally, users should go to the online casino's cashier page. Select either the Euro6000 deposit method or simply select a debit or credit card as the deposit method. The authorization process will ensure that users either have the money in their account for the deposit or a high enough credit limit on their credit card. Then, the transaction will be approved. For some casinos, however, users will be directed to the Skrill website to complete any transaction using Euro6000. Users will have to create a Skrill/ Moneybookers account to use this service, and they can sign up for a Skrill account when they make their first online casino deposit. This entire transaction is virtually instant.
Euro6000 is associated with virtually all of the major banks in Spain. The individual bank will set up the bank account associated with the debit card or the credit limit associated with the credit card. Users will need to be sure that their prepaid cards are funded before use as well. Euro6000 does not associate any fees with these transactions, but individual online casinos or merchants may assess fees. Users can also withdraw funds using Euro6000 at supported ATMs, but online casinos may limit withdrawal amounts.
Advantages of Euro6000
Any Euro6000 card is used like a normal debit, credit, or prepaid card. Users can pick the card that will be the best option for them. Using a prepaid card, for example, might be useful if the user wants to be sure that their bank account and gambling funds are kept separate. Euro6000 is associated with most of the major banks in Spain, and those banks work with users to be sure they have the right card for them. Transactions are nearly instant as well, and these cards can be used anywhere that Mastercard, Visa, or Maestro cards are accepted, including physical stores in Spain and internationally and other online merchants. Euro6000 does not charge any transaction fees for its service and offers extensive customer service, including an App to find ATMs and store Euro6000 card information to be used at online merchants. The App also offers discounts to some stores, and online casinos occasionally provide bonuses for using this payment method.
Disadvantages of Euro6000
Although users can utilize these cards throughout Spain and internally, they can only withdraw funds from ATMs in Spain, and users must associate their debit cards with a Spanish bank. That means that practically, users can only be from Spain to effectively use these cards. Users are also limited to the supported banks that Euro6000 uses. However, this is really the only downside to this payment method.
Click to visit Euro6000 official website