iDEAL Deposit Casinos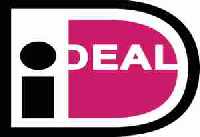 Looking for a payment system online, that would enable you to make secure deposits to your online casino account? Well, then iDEAL is the best answer for you. This particular service is based in the Netherlands and effectively creates the bridge between your internet bank account and your casino account. The entire payment process is an extremely familiar and comfortable one for most players. The iDEAL payment solution is suitable for numerous – be it consumers, banks, or merchants. If you are a merchant, iDEAL is your way to get payments in a quick and safe manner. For banks and general consumers too, this payment option is an unparalleled one.
We have enlisted all the ideal online casinos here that will take this deposit method, there are over 45 iDeal casinos to choose from.
How Does iDEAL work?
In order to use the iDEAL facility, you need to have internet banking facilities in your bank. As long as you have to check accounts with ABN-AMRO, Mail Bank, Rabobank, ING/Postbank, SNS Bank or SNS Region Bank, ASN Bank, Fortis, or Friesland Bank, you will be able to use iDEAL. You can use this payment system without any complications, as long as the store or casino you are planning to use it in supports the system. What if they do not support iDEAL payments? There is still a way out. One just needs to pick iDEAL for the payment and then pick their bank, which will then send them an application. Thereafter the fund transfer is made and the payment is confirmed by the bank. As a player, you will then find your casino account credited.
iDEAL Pros / Cons
When it comes to comparing the benefits of using iDEAL to its limitations, you will find the benefit side being heavier. If you are familiar with the process of internet banking and making payments through it, you would be able to operate and trust iDEAL. There is no installing any software, downloading any file, or registering to any account required. Only the facility of internet banking with any of the previously mentioned banks should be enough. The iDEAL method is extremely fast and simple. As soon as the transaction details are filled in, you can get confirmations of the fund transfers. And the best part is that the details are kept private.
Now, when it comes to limitations, there is one major one – iDEAL is only applicable in the Netherlands, and for using it one would need a Dutch bank account. So, if you are an international player, then iDEAL will not be available to you. But the good news is that iDEAL is indeed seeking to expand its frontiers far and beyond in the international territories. But as of now, the bank account or stores have to be based in the Netherlands in order to utilize the services of iDEAL. But it is an excellent payment system and is sure to meet international requirements soon.
Click to visit iDEAL official website