PayU Deposit Casinos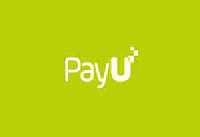 PayU is an online payment operator that is formed by companies owned by Naspers MIH. It operates in 18 markets around the world and serves over 100,000 merchants and over 360 million users. It allows users to buy and sell online generally as well as provide a payment method for online players and gamblers. PayU serves Brazil, Argentina, Colombia, Chile, India, Mexico, Czech Republic, Hungary, Kenya, Panama, Poland, Russia, Turkey, Romania, Peru, South Africa, and Ukraine. The South American countries were added to their service areas in 2012.
PayU attempts to combine and create e-payment services for their service areas. PayU has at least 10 years of experience with media and communication technologies. Because PayU offers services in varying countries, their customer service and currencies vary by country. PayU even has a payment app that allows users to perform online shopping with just one click. The company's focus is on making online payments safer and easier for both customers and merchants, including online casinos.
PayU's security features are state-of-the-art. It has data encryption for transmissions with the SSL EV protocol and has international security certificates PCI DSS and 3D Secure. This focus on security allows users to feel confident that their information is safe.
Here we have enlisted all PayU online casinos here that will take this deposit method, there are over 7 PayU casinos to choose from.
Depositing with PayU
PayU deposit methods may vary by country, but usually, when the user wants to deposit money into their online casino, the user must first pay their account on PayU. Each user runs the payment through PayU so that PayU checks the payment for fraud and theft. Then, PayU e-mails the customer and the merchant the results of the anti-fraud analysis. The funds then enter the merchant's account. This one account with PayU can be used for any number of merchants, not just for online games and casinos.
To put funds into the PayU account, the user often must use a credit card, but other options may be available as well, such as an electronic check or transfer directly from the bank. Payments from a mobile phone may also be an option.
This service is completely free to players and gamblers. They also do not require you to fill out forms for each transaction. PayU saves your information in their database so users only have to enter the information once.
Advantage of PayU
PayU allows users to make payments very quickly, although it may not be instant. PayU has several layers of extra theft and fraud protection, so it takes time to go through that process. Even after that process, however, the payment method is still relatively fast. Users and online casinos alike benefit a great deal from the extra security features, so the slightly slower transaction time seems like a fair trade.
PayU also has a separate payment account with PayU, so merchants, online games, and online casinos do not see the users' financial information. The casinos only see that they have received the funds and that it has passed the fraud protection protocol.
Perhaps the best feature about PayU is that it is free. There are no start-up fees or transaction fees to continue to use PayU.
Disadvantage of PayU
The major disadvantage of PayU is that it is only offered in a few countries. Each country is slightly different, so the rules and standards change within each country. For example, some countries only offer a funding method for a Visa or Mastercard. This is a disadvantage for those who may not have a credit card or debit card. Some countries open up payment methods to bank transfers, but not everyone who may want to use this service has access to a bank account. However, some countries offer other payment methods for people who do not have a bank account or card; each gamer will have to check with their local PayU's regulations and requirements.
Click to visit PayU official website