Sporopay Deposit Casinos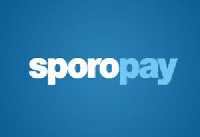 If you live in Slovakia, you can use the instant money transfer service provided by the Slovenska Sporitelna bank, by the name of Sporopay. This real-time banking payment system is most useful to online gamblers for making deposits in online casinos. Try out the options of casinos on this page, if you're from Slovakia.
An account holder of Slovenska Sporitelna bank can only pay by using Sporopay. The ones living in Slovakia but not having an account can open one at the local branch. Without the account, you cannot use the Sporopay method of payment. You can check out the supported casino list on this page.
We have enlisted all SporoPay online casinos here that will take this deposit method, there are over 11 SporoPay casinos to choose from.
Depositing with Sporopay
Visit the cashier section of the casino and search out Sporopay among the listed deposit methods. Thereafter, you have to key in the amount of money you would like to deposit and press the submit button. This action will redirect you to the website of the Slovenska Sporitelna bank. Once on the website, you need to confirm the payment by logging in using your account information. After you confirm, you will find that your casino account will automatically have the money for you to play in the casino.
Pros and Cons of Sporopay
Where Sporopay really excels is the amount of security it gives to its users. You are not at all requires to divulge your banking information, be it to the casino itself or a third party, at any point in the entire process of depositing the money. Just like you would have to log into the secure website of the bank for doing a transaction, it is the same here in the case of Sporopay.
Convenience is yet another plus point of Sporopay. An account holder in Slovenska Sporitelna can use the service without additional sign-up formalities.
This may also pose as a limitation, as without an account in the above-mentioned bank, you cannot use Sporopay. Though, you can always opt for similar services given by other banks.
Also, it must be noted that Sporopay is under no circumstances a withdrawal method. If you do have to withdraw, you can use methods like international wire transfer or simply a bank transfer, as withdrawing back to the bank account is allowed by most casinos. But, using a third-party e-wallet is a better method as you would save money then. So, it is better to decide on a withdrawal option before you make use of Sporopay for online deposits.
Click to visit Sporopay official website