UKash Deposit Casinos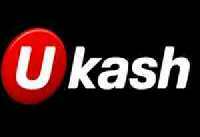 Ukash, an Electronic Money Institution ( Subsidiary of Skrill Group ) that is managed and owned by Smart Voucher Limited is regulated by the United Kingdom Financial Services Authority. Anyone can use the Ukash service which actually lets people spend or use their cash online without the usual security issues. The clients or users of this service actually don't need to have a bank card and consequently won't have to disclose personal information of a sensitive nature to anyone.
The great thing about Ukash is that you can have it for free and you can also get credits from stores or by having the money transferred to your bank account. You have control over all your online transactions since everything is done in a simple and secure manner.
When you use Ukash it's like you're actually spending real cash. Which when you think about it, it actually is. Ukash is available in stores, on the internet as well as through your phone.
Ukash does not charge fees or statements. It's as easy as exchanging your real money for digital currency and then using it is equally easy as well considering you only need to look for a site with a Ukash sign displayed on it.
Ukash is great because sensitive personal information about you will never have a chance of leaking out and most important is that they won't even ask you about it! Simply put, the clients convert their money into the easy-to-use Ukash and they are able to use it to pay internet merchants at thousands of Ukash's partner websites.
With the thousands upon thousands of partner sites they have, all a customer has to do is convert the cash that he has and use that money to purchase something from these online merchants.
And in that regard have we have enlisted all Ukash online casinos here that will take this deposit method, there are over 120 Ukash casinos to choose from.
How does Ukash work?
With Ukash, your spending habits can be easily controlled. You are never going to end up in debt because the only money you need to spend is the money in your account. With Ukash, it's easier for a client to fund their online casino accounts using their credit or debit cards. You could actually liken it to using real money to buy stuff in physical stores. Right now the United Kingdom is the only country where this service is available but it should soon be available all over the world, especially in Europe soon.
There are available Ukash vouchers at all official Ukash outlets as well as Payzone, Paypoint, and other e-payment services with denominations that range from £5.00 to £100.00. If they're not fond of buying these vouchers from stores, they can also opt to pay their own cash by just using money transfer from their own bank account, and then you'll be able to receive the vouchers through email or SMS. You'll see the Ukash option for online casinos when you log in to your favorite casino and then check the cashier section where you're sure to find the option to choose Ukash to deposit money. You'll then have to use the serial number which you'll see on the voucher and then it will automatically reflect on your online casino account's balance.
Ukash Pros / Cons
It's not necessary for you to actually input your personal details in an unsafe manner on the net and this is your best protection against financial and identity theft. It's also unnecessary for you to check your banking and financial accounts on a monthly basis and this will enable you to control the money that you spend. There are no transaction charges for using the vouchers and you'll have six months from the date when you purchased it to use it before it's going to expire. There are also a lot of casinos that actually offer great bonuses if they recognize that you're using Ukash to top up your account.
Click to visit UKash official website