Yandex Deposit Casinos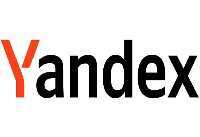 Yandex Money is a Russian online payment system that works like an e-wallet. It is the largest in Russia. Yandex money allows users to transfer money online and pay for regular bills like utilities and mobile phone services. Yandex Money was founded by the most popular Russian search engine, Yandex. It ranks second only to PayPal in popularity for online payment systems.
Yandex currently services over 18 million e-wallets, and 12,000 new e-wallets are opened every day. Yandex Money allows businesses to accept a variety of payment methods, including e-money, bank cards, cash, and mobile carrier billing. Some of these deposit services may charge a fee, but many do not. Any online casino that accepts Russian players will also likely accept Yandex Money as a payment method.
Users can also get a virtual card so that they can use Yandex Money even where the online merchant does not specifically accept Yandex Money. The virtual card is used just like a debit card. It will utilize the money in the user's account. A physical card option is available as well.
How to deposit with Yandex Money
Users must first fund their Yandex Money account before using it to deposit to an online casino. They can do this by using prepaid cards, bank cards, terminals, money transfer services, or an ATM. Once their Yandex Money account has been funded, users should go to the cashier at the online casino of their choice. Find Yandex Money as the deposit option, enter the amount to be deposited, and confirm the information. If Yandex Money is not listed as a payment method, then users should be able to obtain and use their virtual debit card that comes with their Yandex Money account.
Using Yandex Money allows users to avoid giving the online game casino any bank information so users can remain relatively anonymous. Money is ready almost instantly. Yandex Money does charge a processing fee of 0.5% of the transaction amount. This fee is relatively low compared to other online payment services. The user's payment information is protected with 128-bit encryption to help maintain security and prevent fraud.
Advantages of Yandex Money
Yandex Money allows players and online gamblers to have a separate account for their online gambling and remain anonymous if they so choose. It offers a variety of funding methods so that funding the e-wallet is relatively simple. It is also widely accepted and comes with the option to obtain a virtual card so that even where it is not accepted, users can still use the virtual card. Yandex Money also offers a physical card option as well. Its security protections are well-known for being extremely comprehensive. Depositing into the online casino is virtually instant, so players do not have to pause their game long to be able to obtain more funds.
Disadvantages of Yandex Money
The greatest disadvantage of this system is that it is only offered to Russian players. It also charges a transaction fee for each transaction.
Click to visit yandex-money official website