Zimpler Deposit Casinos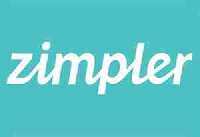 Zimpler was created in 2016 as an online payment option that provides players a safe and secure platform to deposit money to the online casinos. It is a Swedish mobile payment option. Although this payment option has only been around since 2016, its predecessor 'PugglePay', which was launched by entrepreneurs Johan Friis and Kristofer Ekman Sinclai, had been around since 2012. Fast forward a few years and the entrepreneurs took the decision to rebrand the company and transform it into Zimpler as it's known today. Zimpler has offices in Stockholm, Gothenburg, Berlin, and Haparanda. For now, you can only use the services in Sweden and Finland, but the company states that they plan to expand their services to other countries as well.
If you are from Sweden or Finland then, this is one of the best payment options. The creators of Zimpler have focused on the mobile-friendly features of this program. It is very secure and safe for users. In addition to the security deposit option, you can also control your budget in the Zimpler system.
For any online Casino responsible gambling should be considered while designing the program. Zimpler has done a great job to become a responsible gambling Program. When you sign-up for the Zimpler you can select a monthly budget. The program will not allow you to spend more than that. Of course, you can increase or decrease the limit whenever you like. However, there is a week-long delay when a player increases his/her budget in order to protect the user from spending too much.
Zimpler's focus is on making online payments safer and easier for gamblers specifically. The payment information entered in this system is encrypted transmissions. Zimpler collects your card, bank, and bill payments in one place. You can simply use your phone number and control everything.
Here you can find a list of 28 online casinos that accept Zimpler ( instant bank payments ) as a deposit method in (2023). Choose your favorite casino here and make a deposit with Zimpler.
How to deposit with Zimpler?
Zimpler is designed to make the user's life easier. The deposit method has never been so easy and fast in any other payment method. The process consists of four simple steps. Here is what you need to do.
First of all, you need to choose any Zimpler casino of your choice. While choosing a Casino to make sure that accepts an online payment option. After that, all you need is to create an account. If they don't accept the online payment options then you won't be able to make payment using Zimpler.
The next step is to enter your phone number into the Company's system. Once you enter your phone number you will receive a verification code to your phone number. After this, you will need to verify the code and your account will be created automatically.
The third step is to choose a payment option. Here you can choose one of two available payment options. The two options would be Bill or Card. If you select a bill you will receive a bill through the email you enter. You will have 14 days to pay the bill. If you select the card as your payment method then you will have to add your card details to make payments.
Finally, you can confirm the payment. This is how simple and fast the Zimpler payment option is. Also, every time you want to make a payment or sign in you will need to verify a different verification code every time. This is to protect user security and keep your data safe. They also do not require you to fill out forms for each transaction.
Zimpler Advantage
Zimpler is a very fast and mobile-friendly payment option. You can carry out your payments any time you want. All you need is your mobile phone. It allows users to make payments very quickly. The system is designed in a way to adds many extra layers of extra theft and fraud protection. If you want to be anonymous you have come to the right place. Zimpler has an option for you to make your payment anonymously. The program has been approved by the Financial Service Authority, which makes it very trustworthy.
Zimpler Disadvantage
The major disadvantage of Zimpler is that they don't have any mobile app at this moment. Also, it is only offered in two countries at the moment. Every time you make traction they will charge a small fee which can be expensive if you make a lot of payments. If you chose the bill option and you forget to pay within the due date you will be charged extra charges.
Click to visit Zimpler official website