PugglePay Deposit Casinos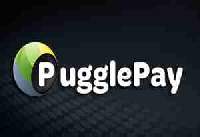 PugglePay is a mobile payment system. It utilizes the user's mobile phone to make payments on their behalf. It is based in Sweden, and the payment option is only offered to some players in the European Union, specifically Sweden, Finland, and Norway.
PugglePay dubs their system "simple invoicing to fit your lifestyle." Pugglepay is a relatively new company; it launched in 2012. PugglePay uses a credit solution to allow users to pay bills online and engage in online gaming and gambling. It allows users to play right away, and pay for it later. PugglePay does not require registration or a password. Although this type of credit-payment system is common in the European Union, PugglePay seems to be the first company to offer this type of payment option for online players and gamblers.
PugglePay guarantees payments to the merchants, even if the player does not play. players have 14 days to repay the credit, and late fees and penalties will be assessed if the amount is not paid. The service itself does not cost the gamer anything unless they fail to pay within 14 days. PugglePay charges the merchants to use to service, so it may be less common than some other payment options.
Here you can find all PugglePay online casinos here that will take this deposit method, there are over 14 PugglePay casinos to choose from.
Depositing with PugglePay
Using PugglePay is relatively easy. To deposit at an online casino, go to the checkout and find PugglePay as a payment option. Users select the amount that they want to deposit and enter their mobile phone number directly on the casino website. PugglePay then provides the user with a 4-digit security code via text message. Then, the user reviews the purchase and confirms the account to be paid and the amount of the payment with the casino website. Finally, PugglePay sends the user an invoice for the amount credited via text message, e-mail, or mail. They also offer an automatic repayment option, Autogiro.
The amount funded does not appear on the user's phone bill or on any prepaid card or bank account. Generally, users can then pay PugglePay online within the allotted 14 days to avoid any fees. The failure to pay within 14 days results in a flat $50 fee plus any interest (currently set at 8%).
PugglePay does a soft credit inquiry for each transaction to be sure that the person requesting the funds has a good financial history. Swedish law provides that whenever someone checks an individual's credit, then the individual must also receive a copy of the credit report. So, users will receive a credit report each time that they play with PugglePay. PugglePay expects payment within 14 days, but they advertise a flexible repayment policy.
Advantage of PugglePay
PugglePay is quick and easy. The funds are instantly available as soon as the amount is confirmed with the user. It also avoids having to give the online casino bank information or credit or debit card information. Users also avoid having to obtain a prepaid card or keep track of the card's balance. The time to repay is also useful so that players don't have to have the money on hand to continue playing. As long as players pay the invoice on time, then there is no cost to use PugglePay.
PugglePay can also be used outside of online gaming and online casinos. Users can pay bills and buy things online with this service as well.
Disadvantage of PugglePay
While PugglePay offers players flexibility in their payment options, it does also seem like a tool that could be easily be abused by players who do not have the money to repay the invoice. Users must also have a mobile phone to be able to use this payment system. While this likely isn't a problem for most people, it could be a barrier for others. PugglePay is also not available to those who may have a troubled credit history. The biggest disadvantage of this payment option, however, is that it is only available in three countries.
Click to visit PugglePay official website