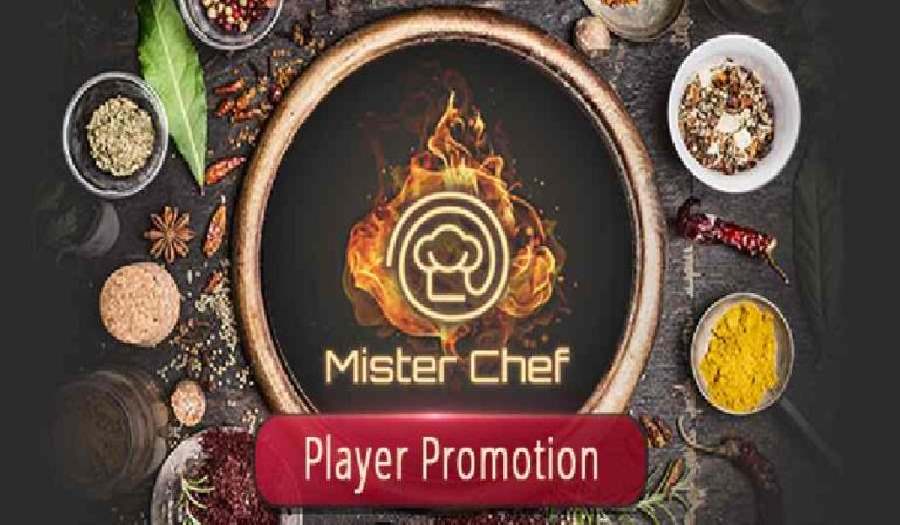 The recent announcement by Fortune Lounge Group on their upcoming promotion which will be running in all their casinos through the month of April has got us all excited. As it were, Fortune Lounge is arguably the biggest casino franchise in the world right now with close to a dozen online casinos on their portfolio which include Royal Vegas Casino, Euro Palace, 7 Sultans and Platinum Play casinos. The upcoming promotion will go by the name Master Chef and will be open from 4th to 30th April on all Fortune Lounge casinos. And from the look of things (social media reactions et al), everyone's excited about the promotion. Who wouldn't be when a grand prize of £15,000 is on the table together with other amazing and tasty treats? What more, this comes just in time for Easter!
About the promotion
The Master Chef promotion will run over four weeks from 4th to 30th April when top winners across all casinos will be awarded. Apart from the grand prize of a £15,000 Fine Dining Experience (you can take your friends and family along!), the promotion offers various instant prizes and gifts worth more than £200,000. These include numerous Free Spins, Purchase Matches and Reward points, which will be awarded in various stages in the promotion period. In a month where most people will be celebrating the death and resurrection of Jesus Christ, Master Chef's wonderful servings will be a welcome addition to the party.
When it goes live, Master Chef is set to be one of the biggest promotions in online gaming but it's far from the most valuable and is definitely not the biggest promotion Fortune Lounge has run in recent times. The group has given out more than £27 million in cash prizes and jackpots over its decade long existence and is looking to add to that with a range of promotions and progressive slots planned for this year.
Qualifying for the promotion
As it turns out, one needs to accomplish a few things before taking part in the promotion. Bad news to the ever present joyriders whose lives revolve around jumping from one online casino to the other. You need a certain number of Reward Points to qualify for the promotion, which you can earn by playing your favorite slots on your favorite Fortune Lounge casino. Keep accumulating the points and you will qualify for the next round, which will be played the next week. For each bet you place, you get a ticket to the Fine Dining Experience draw. The more tickets you earn, the more your chances of winning
Qualifying for the next round also gives you 5 ingredients, which will be key in preparing the Fine Dining Experience, so to speak. You have to unlock all available ingredients per week to stand a chance in the big draw. You may also unlock drinks by making deposits over the course of the promotion with one weekly deposit giving you 2 drinks.
Players are also required to complete one weekly task in order to be in the draw for the grand prize. The entire promotion consists of 4 tasks whose difficultly level increases every week and which also carry various rewards such as Free Spins and Credits.
Say what you will about the qualification requirements, but you can't deny their effectiveness in separating the wheat from the chaff. Furthermore, not everyone can be a winner and as it is in Master Chef, not everyone has to be a loser. Everyone who deserves to win (completing tasks and all) gets to win something at some point. What's not to like?
Conclusion
Mister Chef has all the makings of a classic promotion which will remain in players' hearts for a long time. Being the first big promotion in the second quarter of the year, expectations and excitement is naturally high for this one. For the most part, Master Chef's cooking is impressive although there are a few issues here and there. The first one is the unclear nature of the promotion, which even the company does not fully address in their site. Secondly, that one has to deposit money every week to unlock drinks is quite a reach as there are players who are quite good in bankroll management and don't need to keep depositing. That said, Master Chef will definitely add some taste to your Easter holidays.