Playtech Games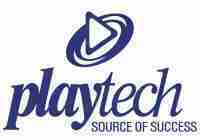 Playtech happens to be among the biggest suppliers of gaming software for casinos. Its collaboration not just with the online casinos but land-based casinos to give it a competitive edge over other software providers. Playtech is responsible for many innovations in the gaming industry such as live instant messaging support for players, live chat for game rooms, referral bonuses for customers, connecting players through streaming video with live dealers at online casinos, and many more.
Ease of access
Playtech software is used in over 180 casinos and poker rooms online. Another point in favor of Playtech is their IMS or Information Management System. This integrated system allows users to enjoy the Playtech games via a single account across different platforms such as mobile, PC, laptops, gaming terminals, or even TV. The convenience of access that this strategy provides to the end-user is undeniable.
Playtech boasts a great backend system too, that supports reporting of various charts and statistics for the players, which is available online in real-time. They also make available for the players' convenience, their gaming history, which includes every hand they have played and their financial transactions over a period of three months. They take strong security measures and provide security equivalent to everyone else in the industry.
Range of Games
As of now, Playtech has released over 250 titles. These games are accessible in multiple languages and can be played with a range of currencies. The games have excellent 3D graphics and good quality sound, and there is enough variety in the games to cater to many different tastes.
When it comes to Playtech, a user can be spoilt for choice. They offer games in the online flash play version as well as the download version. Then there are controls for speed, screen mode, and also whether to focus on one game or play many different ones in different windows. The software also has a large variety of customization options for the online casino operators, so that they can better match the game with the theme of their casino and also with the specific choices of their customer base.
Playtech has 15 titles for poker alone, along with side games and mini-games. Poker players can choose to play in poker tournaments, that are interlinked through the Playtech software. Playtech pioneered the use of IM in bingo games, thus keeping the fun sociable side of this game intact. To this day, chatting remains one of the most attractive features of the Bingo games that Playtech offers. Players have a choice between 75 and 90 ball games for bingo.
Mobile Games
Playtech collaborates with major handset manufacturers to make their games available to players on the go. The best part about their mobile games is that they can be accessed through the same account and password that is used for their online gaming and across other platforms. These games are supported on a wide range of mobile devices, the interfaces for the games are user-friendly, yet efficient.